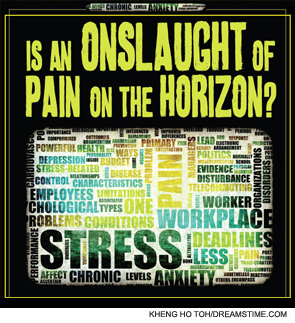 ATLANTA— Get ready for more reports of chronic pain from your patients.
You Might Also Like
Explore This Issue
February 2011
Also By This Author
That's the message conveyed by Carmen R. Green, MD, professor of anesthesiology, obstetrics, and gynecology, and health management and policy at the University of Michigan in Ann Arbor, at the 2010 ACR/ARHP Annual Scientific Meeting. [Editor's Note: This session was recorded and is available via ACR SessionSelect at www.rheumatology.org.]
ADVERTISEMENT
SCROLL TO CONTINUE
Dr. Green and David A. Williams, MD, professor of anesthesiology, medicine, psychiatry, and radiology at the University of Michigan, addressed socioeconomic, racial, and other disparities as they relate to the treatment of pain and healthcare in general.
Rheumatologists—and physicians in general—will treat chronic pain more often in the coming years due to both an aging and increasingly diverse population, Dr. Green said, because chronic pain seems to be more common in older and minority patients. "Baby boomers are not going to walk around living with their pain," she said.
ADVERTISEMENT
SCROLL TO CONTINUE
Dr. Green shared statistics regarding life expectancy (an average of 80 years for white women and 74.9 years for black women, and 74.8 years and 68.2 years for white and black men, respectively) but pointed out that the differences in the life expectancy of blacks versus whites can relate to the healthcare they receive.
Another factor in the pain treatment environment is the large difference between the way that patients of different races and genders receive pain treatment, as demonstrated by historical data, medical research, and patient anecdotes, she said.
Dr. Green also cited the results of a landmark study on racial disparities in healthcare called "The effect of race and sex on physicians' recommendations for cardiac catheterization," published in the New England Journal of Medicine.1 The study had actors in video interviews who portrayed patients with certain symptoms. More than 700 physicians viewed the interviews and received other data about the "patients." Researchers assessed the effects of the race and sex of patients on the physicians' treatment recommendations and controlled for physicians' assessment of coronary artery disease possibility, patient age, level of coronary risk, and chest pain type. The study found that physicians gave a lower estimate of probability of coronary disease for women, younger patients, and patients with nonanginal pain. They also found that women and blacks were less likely to be referred for cardiac catheterization compared with men and whites. Black women were significantly less likely to be referred for catheterization compared with white men, according to the study.