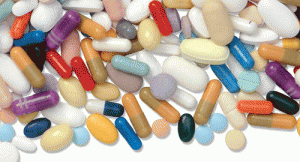 Indirect costs of reduced work productivity can have a significant impact on a patient's quality of life. A recent article published in JAMA Dermatology analyzed the results of three multicenter, randomized double-blind Phase 3 trials, UNCOVER-1, UNCOVER-2 and UNCOVER-3, which evaluated the effect of ixekizumab on work productivity in patients with moderate to severe plaque psoriasis.1
Researchers used the Work Productivity and Activity Impairment–Psoriasis (WPAI-PSO), which asks six questions about work and the effects of psoriasis for the seven days prior to completing the questionnaire. It assesses current employment (yes/no), psoriasis-related missed time from work in hours, missed time from work for other reasons in hours, time actually worked in hours, the effect of psoriasis while working on a 0–10 point scale, and the effect of psoriasis on daily activities on a 0–10 point scale. From this survey, four scores were used to identify the impact of a patient's psoriasis on their work productivity: percentage of absenteeism, percentage of presenteeism, percentage of work productivity loss and percentage of activity impairment. The secondary endpoint in all three studies was to measure the change from baseline of WPAI-PSO scores in ixekizumab-treated patients against a comparator. Higher scores meant greater impairment.
Across all trials, 5,101 patients consented, and 3,866 were randomized. The majority of patients were male (67–68%), with an average age of 45 years old.
In the UNCOVER-1 trial, patients were randomized 1:1:1 to receive subcutaneous placebo, 80 mg ixekizumab subcutaneously every two weeks or 80 mg ixekizumab subcutaneously every four weeks for 12 weeks. Both the UNCOVER-2 and UNCOVER-3 trials had an etanercept arm in which patients received 50 mg etanercept twice weekly. Maintenance of initial ixekizumab response was evaluated in UNCOVER-1 and UNCOVER-2 during a randomized withdrawal period following Week 12 through Week 60. The WPAI-PSO questionnaire was completed at baseline and Week 12 for all patients. The WPAI-PSO was also administered to patients in the UNCOVER-1 and UNCOVER-2 trials at Weeks 24, 36, 52 and 60.
In UNCOVER-1 at Week 12, the groups taking ixekizumab every four weeks and ixekizumab every two weeks showed significantly greater improvements in WPAI-PSO scores for absenteeism, presenteeism, work productivity loss and activity impairment compared with placebo-treated patients. The results of UNCOVER-2 and UNCOVER-3 were similar, except for absenteeism for patients treated with ixekizumab every four weeks. Additionally, ixekizumab-treated patients had significantly greater WPAI-PSO score improvement compared with etanercept-treated patients at Week 12, which was maintained to Week 60.