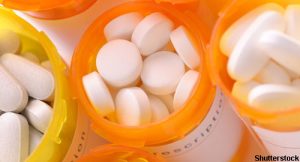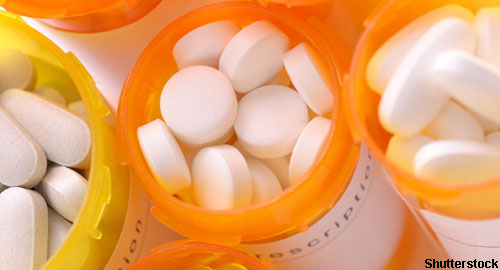 Ixekizumab Promising for Non-Radiographic Axial SpA
In the Phase 3 safety and efficacy clinical trial, ixekizumab met all primary and major secondary endpoints for treating non-radiographic axial spondyloarthritis (SpA). All patients in the 52-week, placebo-controlled COAST-X study were biologic disease-modifying anti-rheumatic drug (bDMARD) naive.1
Explore This Issue
June 2019
Also By This Author
At Weeks 16 and 52, ixekizumab showed a statistically significant improvement in the signs and symptoms of non-radiographic axial SpA. This endpoint was the proportion of ixekizumab-treated patients who achieved an Assessment of Spondyloarthritis International Society 40 (ASAS40) response compared with placebo-treated patients.
ADVERTISEMENT
SCROLL TO CONTINUE
Secondary endpoints included significant improvement in the Ankylosing Spondylitis Disease Activity Score (ASDAS) and Bath Ankylosing Spondylitis Disease Activity, the proportion of patients achieving low-disease activity and significant improvement in 36-Item Short Form Health Survey Physical Component Summary Score. Additionally at Week 16, researchers found significant improvement in sacroiliac joint inflammation as assessed by MRI.
In the study, no new safety signals were identified. A U.S. Food and Drug Administration (FDA) decision on this indication for ixekizumab is expected later this year.
ADVERTISEMENT
SCROLL TO CONTINUE
FDA Approves Belimumab for Pediatric Lupus
The FDA has expanded the indications for the intravenous (IV) belimumab (Benlysta) to include patients aged five years and older with active, autoantibody-positive, systemic lupus erythematosus (SLE) who are receiving standard therapy. In 2017, the treatment was approved only in adults with SLE. This approval makes belimumab the only FDA-approved medication for treating both adults and children with SLE.2 Although belimumab is being investigated in other countries for use in children, it is not yet approved for this indication outside the U.S.
For this approval, the FDA conducted a priority review of the supplemental Biologics License Application (sBLA) that included data from the multicenter, randomized, double-blind Pediatric Lupus Trial of Belimumab Plus Background Standard Therapy (PLUTO) study. This one-year study assessed the efficacy, safety and pharmacokinetics of 10 mg/kg of IV belimumab plus standard therapy compared with placebo plus standard therapy in children with SLE ages 5–11 years old (n=13) and 12–17 years old (n=80).
At Week 52, the proportion of patients who had a clinically meaningful improvement in disease activity was numerically higher in belimumab-treated patients (53%) compared with placebo-treated patients (44%). Improvement was measured by the SLE responder index response rate.
ADVERTISEMENT
SCROLL TO CONTINUE
Adverse events and serious adverse events occurred in 79% and 17% of belimumab-treated patients compared with 83% and 35% for placebo-treated patients, respectively. Adverse events that led to therapy discontinuation were acute pancreatitis, hepatitis A, increased transaminase levels, lupus nephritis, pancreatitis, post herpetic neuralgia and retinal vasculitis.