It was never in the plan for Jessica Farrell, PharmD, to enter rheumatology. In fact, when she applied for one of two pharmacist positions at Albany College of Pharmacy and Health Sciences in 2008, she made it clear she was only interested in the family practice position.
"I was offered an interview for the family medicine position, and when they said they had a rheumatology position, too, I said, 'No, thanks!'" says Dr. Farrell. "I had very little background in rheumatology." Then the family medicine position fell through and when they offered rheumatology again, she decided to give it a try.
ADVERTISEMENT
SCROLL TO CONTINUE
Dr. Farrell, a clinical pharmacist, was one of the few working in the field at the time; rheumatology was not being offered as a specialty in pharmacy residency programs. Today, she routinely brings pharmacy students and residents in for rotations at her practice, The Center for Rheumatology, and she's done much to represent the best-
possible partnership between pharmacists and rheumatology practice.
Getting to Know Rheumatology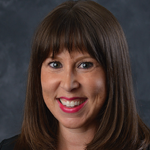 "When I started at The Center for Rheuma­tology at the end of 2008, since I had very little training in rheumatology, I needed to learn a lot on my own," she says.
ADVERTISEMENT
SCROLL TO CONTINUE
For Dr. Farrell, now an associate professor of pharmacy practice at Albany College of Pharmacy and Health Sciences, that involved getting to know how each provider in the practice approached patient care so she could make appropriate recommendations. "I also needed them to get to know me and my abilities, to be able to see how I can help and develop a rapport with them so they knew they could trust my recommendations," she says.
She accomplished this by providing ample evidence-based documentation, combing the primary literature to ensure her recommendations were well researched and up to date. She created template letters providers can easily customize for insurance prior authorization, particularly for off-label use and when treating rare rheumatic diseases. Some of Dr. Farrell's letters are also available to ACR members.
"When we first started doing these, it cut down the time from months to get approval of a drug to within a few weeks," she says, referring to an informal survey she conducted among the practice's providers and administrative staff.
ADVERTISEMENT
SCROLL TO CONTINUE
Dr. Farrell, who is the only pharmacist member of the Scleroderma Foundation's National Medical and Scientific Advisory Board, also recently helped get the immuno­suppressive drug, mycophenolic acid, added to Medicare's compendia for off-label treatment of scleroderma.1
Dr. Farrell joined the ARHP … largely because of the resources available to her as she learned more about rheumatology. She was, at the time, one of just a few clinical pharmacist members.
ARP Membership
Not long into her tenure at The Center for Rheumatology, Dr. Farrell joined the ARHP (now known as the Association of Rheuma­tology Professionals [ARP], p. 14), with encouragement from some of the providers, largely because of the resources available to her as she learned more about rheumatology. She was, at the time, one of just a few clinical pharmacist members.
Dr. Farrell first volunteered on the ARHP Clinical Focus Course Task Force, which helped her with networking, and then she joined the ARHP Practice Committee. She helped draft and edit ACR's medication guidelines and also served on the ACR/ARHP Drug Safety Committee. Most recently, she joined the Government Affairs Committee—an experience she describes as "eye-opening."
"I have gained confidence in taking an active role on committees," Dr. Farrell says. "It can be intimidating when you're new to ARHP, but you have a support system and you should use it and don't be afraid to ask: 'What should I be doing, should I be doing more, or is this overwhelming for me and can I utilize other resources?'"
Almost a decade into her accidental career as a clinical pharmacist in rheumatology, a chapter that opened early on has only recently come to a difficult close, with the death of a young patient she began to help treat about nine years ago. He had an extremely rare rheumatic condition, malignant atrophic papulosis, and Dr. Farrell and colleagues wrote a review in 2013 describing treatment options the team had found for him.2
"At any time, there are only a few people in the world with the disease," she says. "I was involved in his medication management and we didn't know much about it, everything was trial and error, so my role was coming up with creative ways to manage his medications based on our experience with him."
Navigating this uncharted territory, she says, helped her become more comfortable wading into the unknown. It also provided her with incredible appreciation for the strength of her patients. "It has been so motivating as a clinician, as a human being, seeing him fight so hard and not let the disease define and become him," she says. "I feel very honored to have been involved in his care."
The experience has also carried over into her work with scleroderma patients, who also often require creative medication management.
Today, Dr. Farrell is interested in advocating for ways to include more pharmacists in outpatient settings, which includes looking toward incentives to better incorporate them into existing reimbursement structures.
And she pioneered a new training program this year that places a post-graduate second year pharmacy resident dedicated to The Center for Rheumatology.
When not in the clinic or teaching. Dr. Farrell stays fit and active with her husband and children. She is in the process of becoming certified to teach pre- and post-natal group fitness classes. She also conducts accountability health classes and does fitness coaching.
"I've tried to figure out ways I can make an impact on a patient population, by being involved in ARHP or the Scleroderma Foundation, or helping patients get authorization for drugs that are lifesaving," she says. "I may not be a highly productive researcher or have many peer-reviewed publications, but I feel what I have done in the field of rheumatology has been impactful for at least a subset of patients."
---
Kelly April Tyrrell writes about health, science and health policy. She lives in Madison, Wis.
References
CellCept now listed in medicare drug database for off-label use. Scleroderma Foundation. E-Letter 777. 2018 Aug 31.
Shapiro LS, Toledo-Garcia AE, Farrell JF. Effective treatment of malignant atrophic papulosis (Köhlmeier-Degos disease) with treprostinil—early experience. Orphanet J Rare Dis. 2013 Apr 4;8:52.