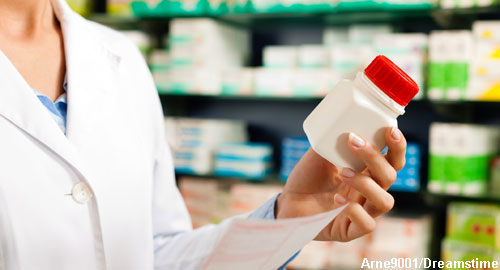 A large rheumatology practice is reaping many benefits from having a pharmacy presence onsite. After learning that a nearby endocrinology practice had a successful arrangement with a local pharmacy school to provide pharmacy services, Lee Shapiro, MD, a rheumatologist at The Center for Rheumatology (TCFR), based in Albany, N.Y., became eager to partner with the school in 2005.
Also by this Author
The arrangement works by having Jessica Farrell, PharmD, a clinical pharmacist and associate professor of pharmacy practice at Albany College of Pharmacy and Health Sciences (ACPHS), provide clinical pharmacy services at TCFR. In exchange, TCFR serves as an experiential education practice site for pharmacy students in their final year of school. Dr. Farrell, who joined the practice in 2008, precepts two to three students who work within the practice on six-week rotations. She splits her time between TCFR and ACPHS.
A key benefit Dr. Farrell and her students provide to the practice, according to Dr. Shapiro, is enhanced patient education.
"During office visits, physicians have minimal time to provide a lot of information regarding a medication, other than dosing instructions," Dr. Shapiro says. "Most patient education on medication occurs at a community pharmacy, but that is not always the case for specialty medications, such as Humira [adalimumab] and Enbrel [etanercept], which are often mailed directly to a patient's home."