My dear friends, we come to praise Caesar. As we march toward 2016, we ought to acknowledge the great Roman emperor's role in creating a proper calendar.
You Might Also Like
Explore This Issue
December 2015
Also By This Author
At the start of Caesar's reign, the calendar year lasted 355 days, 10¼ days fewer than the time it took the earth to fully orbit the sun.1 Although this recurring deficit was supposed to have been corrected by the periodic insertion of an extra month here and there, this intervention had been largely ignored. In 46 B.C., Caesar commanded his timekeepers to extend that particular year by an additional three months and to begin adding a corrective intercalary or leap day on an intermittent basis.
ADVERTISEMENT
SCROLL TO CONTINUE
Although the Roman mathematicians thought they had finally solved the issue, their fix was incomplete because, in reality, the solar year is a fraction shy of its previously recognized length of 365¼ days. Over the centuries, these small errors added up, and it took a papal edict issued by Gregory XIII to insert the corrections that serve as the basis for the calendar that we use today.
All in a Leap Year
The quadrennial leap year has its merits and its faults. These are the years when Americans are forced to endure seemingly endless presidential campaigns. Elsewhere on the planet, the spectacle of the Olympic Summer Games is being held, usually amid some form of controversy. The leap year is also linked to a number of matrimonial dos and don'ts. According to Irish tradition, the leap day is the only day when a woman can propose marriage to a man. If, however, the man refused the offer, he was expected to buy his spurned suitor 12 pairs of gloves, presumably to allow her to hide the embarrassment of not wearing an engagement ring. In contrast, Greek and Ukrainian superstitions steadfastly advise against leap year weddings.1
ADVERTISEMENT
SCROLL TO CONTINUE
In the economic sphere, the added day may foul up budgets that are calculated on an annual basis. For those of us who are salaried workers, the labor we perform on Feb. 29 is provided gratis. Recognizing an overlooked opportunity, some regulators have carried this idea one step further. In an effort to cut costs, the healthcare authority in the province of Quebec, Canada, has declared that in 2016, hospitals will forego reimbursement for leap day, generating a savings of $48 million USD.2 Shortchanging healthcare systems knows no borders.
Staying silent on the sidelines is never the way to sway legislators.
Even without having to resort to this clumsy accounting sleight of hand, U.S. insurers, pharmacy benefit managers (PBMs) and other major players have acquired considerable expertise in gaming the system to their advantage. And they don't require leap years to arbitrarily change the rules to their advantage.
ADVERTISEMENT
SCROLL TO CONTINUE
For example, there was a time when a consultation visit meant just that: a patient would be referred to a specialist who was asked to opine on their condition and its management and to provide the patient and the referring doctor proper guidance. The reimbursement for such a visit included payment for the consultant's extra time and effort, a recognition of their expertise in this area. Then on Jan. 1, 2010, a non-leap year, the consult visit vanished into thin air.3 As a way of reducing payments, the codes, payment structure, even the need to send a timely note to the referring doctor, disappeared by way of a diktat, issued by the Centers for Medicare & Medicaid Services, that Julius Caesar would have thoroughly appreciated.
Sadly, this was only one of sundry edicts that regulators and payers have recently imposed on our practices that have adversely affected clinical care. Although the erosion of medical practice began much earlier, 2015 will be viewed as a watershed year when many of the incremental changes shaping U.S. healthcare began to coalesce into one huge migraine headache for all of us.
The Year That Was
2015 saw the full-scale implementation of the Affordable Care Act, better known as Obamacare. Although some commentators and physicians deride the Act as being costly, overly bureaucratic and interfering with the optimal delivery of healthcare, it has several worthy aims, including broader coverage for those individuals who were previously uninsured and widening the safety net for vulnerable members of society. Unfortunately, the Act's imposition of the Meaningful Use mandate has turned out to be a time-consuming activity that some clinicians believe impedes, rather than enhances, patient care.
The fault for the implementation of the bewildering ICD-10 coding system lies with another legislative branch, Congress, where rare bipartisan support mandated its Oct. 1, 2015, start date. Several of its 68,000 codes may have emanated from a Monty Python comedy sketch. Pick your favorite: There are codes for patient encounters with macaws, cows, ducks, pigs, spacecraft, lampposts, roller skaters, jet engines and even in-laws.4 Of course, it does matter whether your right or left arm was sucked into that jet engine (V97.33XD2 or V97.33XD3)! There is a Yiddish word to describe all this nonsense: narishkeit!
Seriously, ICD-10 is a severely flawed taxonomy that adds little if anything to rheumatology care. For example, it remains blissfully ignorant of the use of CCP or ANCA antibody in assigning diagnoses and does a poor job distinguishing most of our rheumatologic diseases. Nonetheless, we are stuck with it through 2016 and beyond.
Disrupting Our Care
Disruptive innovation, a term coined by the Harvard Business School professor, Clayton Christensen, describes a process by which a product or service takes root initially in simple applications at the bottom of a market and then relentlessly moves up market, eventually displacing established competitors.5 Amazon, Netflix and Uber are prominent examples.
In medicine, we have seen how metho­trexate or anti-TNF drugs disrupted the prior management approach for treating rheumatoid arthritis or how new techniques in interventional radiology have bypassed the need for some invasive forms of surgery. Yet here we are, about to start a new year, and the key elements of office management and chart documentation that we are forced to use include technologies that rekindle memories of failed disruptions, such as the bulky 8-track cassette tape, the forever challenging videocassette recorder and the flip phone.
There has been endless wailing by physicians about using electronic health records (EHRs) (see "How Non-Transferable EHRs Have Affected Physician Practices," Rheuminations, July 2015).6
The medical office has been transformed into a documentation center, where the collection & uploading of reams of data becomes the focus of the visit. We sacrifice the human interactions, those precious moments when we should be talking to the patient, listening to their story, asking questions & carefully examining them.
The poor visual layout, including tiny fonts and monotonous lists that form the basis of these costly and highly ineffectual systems, require our full attention, fixating our gaze and keeping our heads buried in the monitor screens. The expended effort that is required for the user to stay afloat in this sea of minutiae has a severe impact on the quality of the visit. The medical office has been transformed into a documentation center, where the collection and uploading of reams of data becomes the focus of the visit. We sacrifice the human interactions, those precious moments when we should be talking to the patient, listening to their story, asking questions and carefully examining them.
2016 will see even more practices moving to the EHR. But don't consign your fax machines to the electronic recycling center yet. They will still be needed to accept piles of data from other offices, labs and pharmacies because many EHR systems remain gated and offline to others.
The Rise of the PBM
The PBM companies that exploded on the scene just a few years ago have forever changed how drugs are sold and dispensed. They have quietly amassed considerable power and hold sway in determining a patient's access to medication. Because size is a major requisite for their success, this field has seen considerable consolidation, with just a handful of key players controlling 70% of the U.S. market.7
In theory, PBMs serve as the go-between for health insurers and their patients. This sounds simple enough. However, their multiple revenue streams—including fees for negotiating separately with such competing interests as pharmacies, insurers and drug manufacturers and for processing prescriptions and operating mail-order pharmacies—make their business model somewhat opaque. Are they looking for the best ways to serve their patient customers or are they hindering their access to the drugs that their doctors have prescribed? Are the savings that are generated by the scale of their purchases being passed on to the consumer, rebated to the health insurer or simply pocketed? As third-party negotiators, PBMs haven't always disclosed rebates, discounts, itemized billing statements or the percentage of savings passed on to insurers. This leaves clinicians in a quandary, because the PBMs have the power to reject any of the drug recommendations that a physician may suggest.
Contracts with large insurers provide enormous clout to PBMs when negotiating with drug manufacturers and pharmacies. This became evident this past year when certain PBMs battled pharmaceutical firms over coverage for the newer, more costly drugs used to treat hepatitis C and over the indications for the use of the PCSK9 lipid-lowering biologics.8
Our most stressful interactions with PBMs revolve around their demands to complete prior authorizations (PAs) for an ever-expanding list of drugs. Sometimes, the reasoning for a PA is obvious; the drugs we chose may be costly or the PBM has signed a contract with a specific manufacturer that offers it better rebates when we choose others. However, in a growing number of instances, the PA is required for even the cheapest generics. Examples: prednisone, alendronate, omeprazole and yes, folic acid, too. From a cost perspective, this makes no sense, and the time you waste explaining your medical judgment is of no concern to the PBM. This activity is such a far cry from why you chose to become a doctor. To paraphrase Bob Dylan, 20 years of schooling, and they put you on the day shift!
On an optimistic note, state legislatures have been pushing for greater transparency and disclosure provisions to better regulate PBMs. In addition, there has been pressure to force fiduciary duty onto PBMs that would require them to act in the best interest of insurers and insurance plans, similar to how financial advisors have a legal obligation to act in the best interest of their clients.7 Can these rules slow the PBM juggernaut? Stay tuned in 2016.
Lessons from MOC
In 2015, we witnessed the abrupt turnaround by the American Board of Internal Medicine (ABIM) regarding the imposition and now partial retraction of some of the more onerous maintenance of certification (MOC) requirements. Following an unprecedented campaign in which doctors and organizations, including the ACR, took a vocal stand and opposed its implementation, the ABIM issued a mea culpa.
Earlier, the ACR declared that "It is incumbent upon the ABIM … to engage a respected independent [the College's underline] party to assess the impact of the MOC program and make the findings publicly available."9
We took a stand, we organized, and we made our views known. What does this teach us? We can no longer sit by idly, gazing at our computer screens, expecting the insurers, the PBMs and the other major players in healthcare to ease their ceaseless demands. How can we, as a small specialty, have any impact on the future agenda of healthcare? There is only one way, which is for us to organize and start supporting our very own political action committee, RheumPAC.
RheumPAC serves as our conduit to Congress and the policymakers who craft the legislation that affects our profession. Whether it is Meaningful Use rules, Medicare formulary changes, ICD-10 coding or the lack of transparency of the PBM model, these issues eventually course through the corridors of power in Washington.
Staying silent on the sidelines is never the way to sway legislators. So consider the sage advice offered by one of our colleagues, who recently made a suggestion on the Advocacy Listserv to stuff $10 into an envelope every time you have a dispute with an insurer, a PBM or even with your own EHR system. At the end of the month, send the pile to RheumPAC. Why? Because money gains us entry to the corridors of power where our emissaries can engage in fruitful conversations with members of both parties who are sympathetic to our views. Make no mistake—this is a bipartisan effort.
There is no better way for rheumatologists to avoid being trampled by some of the onerous edicts that lay ahead in 2016. We face a litany of challenges ranging from denials of service for using the wrong ICD-10 codes to dealing with the ever-mounting out-of-pocket costs facing our patients. And how will quality measures be factored into physician reimbursement? These are just some of the obstacles that obstruct our path, preventing us from providing optimal care for our patients. We must find a way to leapfrog them.
2016 is an Olympic Year. Learn how to jump really, really high. Our friends at RheumPAC can teach us.
---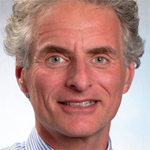 Simon M. Helfgott, MD, is associate professor of medicine in the Division of Rheumatology, Immunology and Allergy at Harvard Medical School in Boston.
References