RheumPAC serves as our conduit to Congress and the policymakers who craft the legislation that affects our profession. Whether it is Meaningful Use rules, Medicare formulary changes, ICD-10 coding or the lack of transparency of the PBM model, these issues eventually course through the corridors of power in Washington.
You Might Also Like
Explore This Issue
December 2015
Also By This Author
Staying silent on the sidelines is never the way to sway legislators. So consider the sage advice offered by one of our colleagues, who recently made a suggestion on the Advocacy Listserv to stuff $10 into an envelope every time you have a dispute with an insurer, a PBM or even with your own EHR system. At the end of the month, send the pile to RheumPAC. Why? Because money gains us entry to the corridors of power where our emissaries can engage in fruitful conversations with members of both parties who are sympathetic to our views. Make no mistake—this is a bipartisan effort.
ADVERTISEMENT
SCROLL TO CONTINUE
There is no better way for rheumatologists to avoid being trampled by some of the onerous edicts that lay ahead in 2016. We face a litany of challenges ranging from denials of service for using the wrong ICD-10 codes to dealing with the ever-mounting out-of-pocket costs facing our patients. And how will quality measures be factored into physician reimbursement? These are just some of the obstacles that obstruct our path, preventing us from providing optimal care for our patients. We must find a way to leapfrog them.
2016 is an Olympic Year. Learn how to jump really, really high. Our friends at RheumPAC can teach us.
ADVERTISEMENT
SCROLL TO CONTINUE
---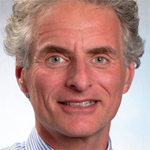 Simon M. Helfgott, MD, is associate professor of medicine in the Division of Rheumatology, Immunology and Allergy at Harvard Medical School in Boston.
References