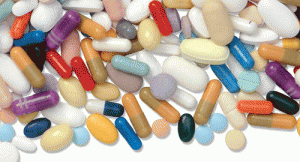 Lupus Nephritis Therapies Compared
The safety and efficacy of tacrolimus, mycophenolate mofetil (MMF) and cyclophosphamide (CYC) were evaluated as induction therapy for lupus nephritis in a Bayesian meta-analysis of nine randomized controlled trials involving 972 patients.1,2 Eleven direct comparisons were completed, including three pair-wise comparisons. The 11 direct comparisons included two studies of MMF v. tacrolimus, two studies of CYC v. tacrolimus and seven studies of CYC v. MMF.
Also By This Author
The number of patients achieving a complete or partial renal remission after six months of induction therapy defined the efficacy outcome. The number of patients experiencing a serious infection, defined as serious, major and severe, and sepsis, pneumonia or upper respiratory infection defined the safety outcome. A rank order of efficacy and safety was also generated.
ADVERTISEMENT
SCROLL TO CONTINUE
Tacrolimus demonstrated a significantly higher overall response rate than CYC. Tacrolimus was also more efficacious than MMF and was the most efficacious induction treatment for these patients with lupus nephritis. Tacrolimus also had a higher probability of decreasing serious infection risk. MMF had higher remission rates and a better safety profile compared with CYC as an induction treatment in these lupus nephritis patients. The rank order of most to least efficacious was tacrolimus, MMF and CYC.
FDA Releases Draft Guidance for Naming Biosimilars
On Aug. 27, the U.S. Food and Drug Administration (FDA) released draft guidance on the naming of biosimilar agents.3 The document, known as the Nonproprietary Naming of Biologic Products—Guidance for Industry, was distributed for comments and suggestions for 60 days and would designate separate and distinct, non-proprietary names for originator biologic products, related biological products and biosimilar products.
ADVERTISEMENT
SCROLL TO CONTINUE
Under the FDA proposed guidance, all biological and biosimilar drugs would be labeled with a four-letter code to help prescribers differentiate them. According to the FDA, there is a need to clearly identify the difference between biosimilar products and their reference biologics for purposes of safety and interchangeability. For example, the original drug might be labeled "drug-cslm" and a biosimilar version could be labeled "drug-xyzr." The codes would not have any particular meanings, but would help prescribers and pharmacists avoid accidentally switching patients between drugs.
The ACR praised the FDA for issuing the draft guidance that requires separate and distinct names for biosimilars and biologic therapies. This action will assist rheumatologists and other specialists in ensuring patients continue to receive breakthrough therapies that are clinically appropriate and effective, without compromising health or safety.4
Michele B. Kaufman, PharmD, CGP, RPh, is a freelance medical writer based in New York City and a pharmacist at New York Presbyterian Lower Manhattan Hospital.
ADVERTISEMENT
SCROLL TO CONTINUE