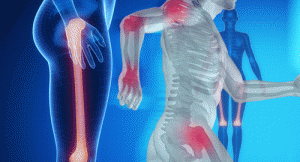 ACR CONVERGENCE 2021—For patients with myositis for whom initial therapies fail to control symptoms, the first step in determining the next therapeutic approach is to determine whether the symptoms are due to active disease or damage.
Also By This Author
If inflammation is persistent, "re-evaluate the diagnosis," said Ingrid E. Lundberg, MD, PhD, Division of Rheumatology, Department of Medicine, Karolinska Institutet, Solna, Stockholm. However, she continued, "if persisting inflammation and other disorders have been ruled out, change therapy."
These are the key steps to take when assessing management of a patient with inflammatory myositis refractory to initial therapies, based on newly published algorithms developed to help rheumatologist manage these patients.1 In a session titled Management of Inflammatory Myositis Refractory to Initial Therapies, Dr. Lundberg used a case study to illustrate how the algorithms can be used to help differentiate the cause of persistent inflammation in these patients and treatment considerations based on what is determined (see Figure 1 below for one of the algorithms).
Dr. Lundberg opened the session by emphasizing the heterogeneous and often systemic nature of inflammatory myositis that can affect more than the muscles, and include the skin, lung, joints and heart. However, she said, autoantibodies detected in past decades have identified more homogenous disease groups associated with certain myositis-specific autoantibodies (MSA) found in both adult and juvenile disease. These MSAs were found in up to 50% of some cohort studies.
To date, few randomized controlled trials are available to guide treatment. In the absence of such evidence, she recommends turning to expert opinion that provides guidance on first-, second- and third-line therapies.2 All three lines of therapy include glucocorticoids, with or without intravenous immunoglobulin (IVIG) therapy, but they differ with regard to biologic agents suggested.
ADVERTISEMENT
SCROLL TO CONTINUE
For patients for whom first-line therapy with methotrexate or azathioprine fails, Dr. Lundberg said the recommended second-line therapy is mycophenolate mofetil (MMF), tacrolimus or cyclosporine or combination therapy of methotrexate and azathioprine.