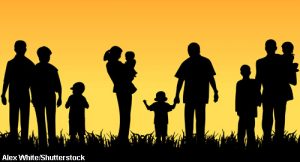 NEW ORLEANS—In medicine, excellence in clinical care does not just mean achieving great outcomes for patients. It also means reducing and eliminating disparities in care between patients of different ethnicities, genders and socioeconomic backgrounds. At the 2023 Pediatric Rheumatology Symposium, speakers in a session titled Health Disparities in Pediatric Rheumatology and Strategies to Mitigate Their Effects eloquently discussed these topics and provided a framework for improving care for children and young adults with rheumatic disease. 
Concerns in Research
The session's first speaker was Jennifer Woo, PhD, MPH, a postdoctoral recipient of the Intramural Research Training Award (IRTA) and fellow at the National Institute of Environmental Health Sciences, Durham, N.C. Dr. Woo noted that the COVID-19 pandemic played an important role in highlighting disparities in healthcare on a global scale. The result has been a focus on diversity, health equity, inclusion and social justice across many medical specialties, including pediatric rheumatology.
First, Dr. Woo discussed how she approaches literature reviews on cutting-edge research related to disparities in pediatric rheumatology. By searching PubMed and Web of Science for key terms related to health disparities and culling the data for the years 2021–23, Dr. Woo compiled a selection of review articles and original research articles. Many of the studies she described call attention to the underrepresentation of traditionally marginalized groups and individuals from low- and middle-income groups in pediatric rheumatology research. This issue is important because of the generalizability of data from these studies. Additionally, these marginalized groups tend to suffer from more pronounced disparities in real-life clinical practice.
Many of the studies Dr. Woo found emphasized the concept of race as a social—rather than biological—construct and made distinctions between race and ethnicity.
Some of the research described global health disparities and the difficulty of obtaining accurate data on disease epidemiology. In one study, Al-Mayouf et al. sought to describe the epidemiology and demographics of juvenile idiopathic arthritis (JIA) in Africa and the Middle East. Although the study found the prevalence of JIA in these regions was lower than the prevalence estimates globally, the authors note a significant unmet need for reliable epidemiologic data and disease awareness in these regions. These factors would ensure prevalence estimates are accurate and not due to the under-reporting of and/or a failure to recognize and diagnose JIA.1
Other studies examined factors that contribute to healthcare disparities for pediatric patients across a range of medical conditions. In a study, Soulsby et al. were able to create a "cumulative, social disadvantage score" based on guardian education, household income, insurance status and adverse childhood experiences.2 The authors found the highest odds of having a diagnosis of arthritis were in children with a cumulative social disadvantage score of 4 (i.e., the highest score of this scale) and that increasing scores were associated with increased risk of moderate to severe arthritis.