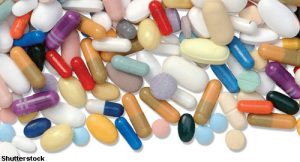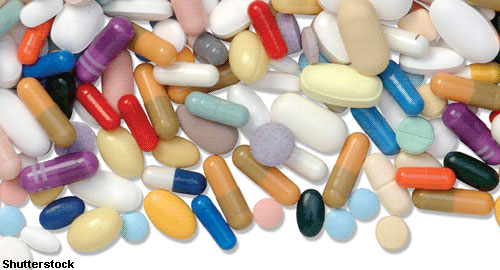 Recent research published in the British Journal of Dermatology found the inhibition of interleukin (IL) 23 led to significant skin clearance for patients with psoriasis lesions.1,2
Also By This Author
In the 16-week, phase 2 randomized, multi-center, double-blind, placebo-controlled efficacy and safety study, researchers examined three mirikizumab dosing regimens administered at Weeks 0 and 8, in patients with moderate to severe plaque psoriasis. Mirikizumab (LY3074828) is a humanized immunoglobulin G4 variant monoclonal antibody that binds to the p19 subunit of IL-23, but does not bind to IL-12.
ADVERTISEMENT
SCROLL TO CONTINUE
To participate in the study, adult patients had to have had chronic plaque psoriasis vulgaris for at least six months prior to enrollment. Additionally, patients at baseline had to have: more than 10% of body surface area (BSA) involvement, an absolute Psoriasis Area and Severity Index (PASI) score of 12 or greater and a static Physician's Global Assessment (sPGA) score of 3 or greater. Patients also had to have been judged as qualified for biologic therapy.
Patients were randomly assigned to receive either 30 mg (n=51), 100 mg (n=51) or 300 mg of mirikizumab (n=51), or a placebo (n=52). The baseline characteristics were similar among treatment groups. Patients were assessed at baseline, Weeks 8 and 16. The primary study objective was to establish the superiority of mirikizumab over placebo in achieving PASI90 at Week 16. The study had numerous secondary and exploratory objectives.
ADVERTISEMENT
SCROLL TO CONTINUE
At Week 16, a PASI90 was attained for all active treatment groups. The percentages of patients who achieved PASI90 were 29% for the 30 mg-treated group, 59% for the 100 mg-treated group, and 67% for the 300 mg-treated group. In the placebo group, 0% of patients attained PASI90 at Week 16.
Additionally, the proportion of patients who reported no itching, pain, burning or stinging symptoms and no impact of psoriasis on their quality of life at Week 16 was significantly higher in the mirikizumab-treated groups than in the placebo-treated group. This finding was considered clinically and statistically significant (P<0.001). The highest response rates were noted in the 100 mg mirikizumab-treated group and the 300 mg mirikizumab-treated group.
In this trial, the most common adverse effects were upper respiratory tract infections, injection-site pain, hypertension and diarrhea.
ADVERTISEMENT
SCROLL TO CONTINUE
Mirikizumab is now in phase 3 clinical trials for the treatment of plaque psoriasis.3
---
Michele B. Kaufman, PharmD, BCGP, is a freelance medical writer based in New York City and a pharmacist at New York Presbyterian Lower Manhattan Hospital.