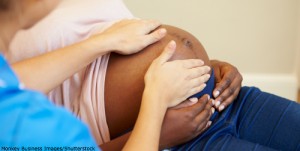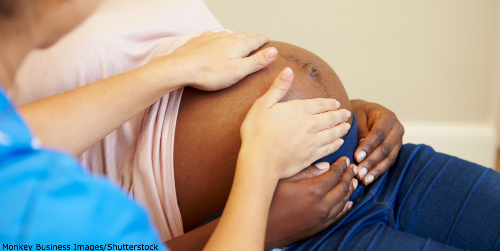 Both physicians and patients will be relieved to learn that pregnant patients whose systemic lupus erythematosus (SLE) is inactive, stable mild or stable moderate have favorable pregnancy outcomes. Moreover, these women are unlikely to experience severe flares during pregnancy. Jill P. Buyon, MD, of New York University/Langone Medical Center in New York City, and colleagues published the results of their multicenter trial online June 23 in the Annals of Internal Medicine.1 They prospectively followed a large cohort of 385 women whose SLE status was classified at the time of conception. The women were enrolled in PROMISSE (Predictors of Pregnancy Outcome: Biomarkers in Antiphospholipid Antibody Syndrome and Systemic Lupus Erythematosus).
You Might Also Like
Also By This Author
"Our study is the largest prospective study to date investigating pregnancy in women with SLE," wrote the authors in their discussion. "In patients with inactive disease or stable mild or moderate activity, pregnancy is safer for mother and child than it was previously believed to be, with good outcomes in 81% of patients. Because women with high activity (such as active nephritis or prednisone use of > 20 mg/d) were excluded, our findings may not apply to them." The study also did not address first trimester loss.
ADVERTISEMENT
SCROLL TO CONTINUE
The bottom line is that the majority of infants in the study were born alive after at least 36 weeks of gestation at minimally the fifth percentile for birth weight, and they survived the neonatal period. Overall, only 3% of women experienced severe flares in the second and/or third trimester.
Unfortunately, the study also included bad news. The outcomes for African and Hispanic mothers were worse than the overall population. Approximately one-quarter of these women had poor fetal outcomes. Even more disturbing, however, was the fact that women who were non-white or Hispanic and using antihypertensives had an adverse pregnancy outcome (APO) rate of 58% and a fetal or neonatal mortality rate of 22%.
ADVERTISEMENT
SCROLL TO CONTINUE
When the investigators examined the entire population of women, they found that baseline predictors of APO included presence of lupus anticoagulant (LAC), use of antihypertensives, a physician's global assessment (PGA) score of >1, and a platelet count of < 100 x 109 cells/L. In contrast, they found that anti-dsDNA positivity was not associated with APO. They noted, however, that women who had an APO tended to have smaller increases in C3 level later in pregnancy relative to baseline. In addition, patients with a history of nephritis tended to have an increased risk for APOs, although the association did not withstand multivariable analyses.