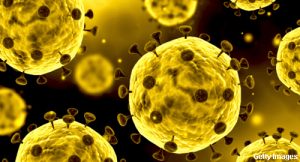 The week of March 16, reports of hydroxychloroquine (HCQ) shortages began to circulate around the U.S. following a sudden surge in interest regarding the drug's potential use as a therapy for COVID-19. As clinical trials are launched to investigate this and other treatments already approved for rheumatic diseases, rheumatologists and their patients are worried about the availability of HCQ to fill existing prescriptions for lupus and other diseases.
On March 20, the ACR co-authored a letter to Vice President Mike Pence, head of the U.S. COVID-19 Task Force, calling for the U.S. Food and Drug Administration (FDA) to monitor and report any drug shortages and ensure HCQ supplies are protected for patients with autoimmune diseases. The letter co-authors were the Lupus Foundation of America, the American Academy of Dermatology and the Arthritis Foundation.
ADVERTISEMENT
SCROLL TO CONTINUE
On March 20, ACR President-Elect David Karp, MD, PhD, was interviewed about shortage concerns by The New York Times.1 The ACR urges members to report any local drug shortages to the FDA at [email protected].
Old Drug, New Interest
How did this medication used to treat systemic lupus erythematosus (SLE), rheumatoid arthritis (RA), Sjögren's syndrome and other diseases attract worldwide interest as a possible COVID-19 therapy? On March 17, the International Journal of Antimicrobial Agents published early data from an open-label, non-randomized, 36-patient clinical trial conducted at a hospital in Marseilles, France, investigating HCQ used alone or in combination with the antibiotic azithromycin to treat severe COVID-19. The study was widely shared on social media and even mentioned by President Donald Trump in his daily press briefing on March 19.2
ADVERTISEMENT
SCROLL TO CONTINUE
"Ever since the release of the French study examining the utility of HCQ in COVID-19 patients, interest in HCQ skyrocketed to the point that its supply has evaporated," says Alfred Kim, MD, PhD, a rheumatologist and assistant professor of medicine at the Washington University School of Medicine, St. Louis. "In the St. Louis region, right after the study came out, most of the pharmacies had several hundred pills of HCQ in stock, but their suppliers were either out or had very low stock. Starting Monday, we have had increasing number of patients who cannot get their prescriptions refilled."
Dawn Smith-Popielski, a patient in St. Louis who takes HCQ for Sjögren's syndrome, says she is close to needing a refill and is worried about its availability through her mail-order pharmacy.
"I am more alarmed by the response of friends on Facebook suddenly talking about HCQ and wondering how they can get it. These are people who don't have an autoimmune disease and do not necessarily know that taking this drug requires regular monitoring with lab tests and eye exams," she says. Ms. Smith-Popielski says she had severe ophthalmologic symptoms until starting HCQ two years ago.