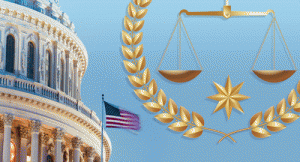 In response to continued insistence from the medical community, including the ACR, the Centers for Medicare & Medicaid Services (CMS) released a joint guidance statement with the American Medical Association (AMA) that provides a 12-month grace period for the implementation of ICD-10 (International Classification of Diseases, 10th Revision). The July 6 announcement was good news for the ACR and practicing physicians who predicted the abrupt change from ICD-9 would be too painful. According to the CMS, the guidance is intended to "allow for flexibility in the claims auditing and quality reporting process as the medical community gains experience using the new ICD-10 code set."1
The Guidance
The CMS guidance states, "For 12 months after ICD-10 implementation, Medicare review contractors will not deny physician or other practitioner claims billed under the Part B physician fee schedule through either automated medical review or complex medical record review based solely on the specificity of the ICD-10 diagnosis code, as long as the physician/practitioner used a valid code from the right family of codes."
ADVERTISEMENT
SCROLL TO CONTINUE
The guidance will be adopted by the Medicare Administrative Contractors, the Recovery Audit Contractors, the Zone Program Integrity Contractors and the Supplemental Medical Review Contractors.
This approach may not be the 18-month safe harbor period that the ACR supported, but it is a positive development, notes Will Harvey, MD, MSc, Tufts Medical Center, Boston, chair of the ACR Government Affairs Committee. "The guidance aligns almost perfectly with what ACR had in mind," Dr. Harvey says, referring to the ACR-backed legislation (HR 2247) introduced to Congress in May.2
ADVERTISEMENT
SCROLL TO CONTINUE
In addition to leniency with regard to claims, the CMS/AMA guidance also ensures that physicians will not be penalized for a lack of specificity within the Physician Quality Reporting System, the value-based payment modifier and meaningful use. Again, this is based on using the correct "family of codes," referring to the ICD-10 three-character category headings. ICD-10 codes may be up to seven characters long, depending on specificity.
Another aspect of the guidance related to advance payments states that if a Medicare contractor cannot process claims within established time limits because of administrative or implementation issues, advance payment (i.e., a conditional partial payment) may be an option. These payments must qualify under CMS regulations at 42 CFR §421.214, and they must be repaid.
Pain Points
Despite the newly introduced flexibility with ICD-10, physicians will still face some challenges after Oct. 1. For example, the off switch for ICD-9 will be a hard stop. Although some have called for a dual-use period, the CMS stated in both a July 7 letter to providers and a July 24 list of "Clarifying Questions and Answers" that ICD-9 codes will not be accepted as of Oct. 1.
ADVERTISEMENT
SCROLL TO CONTINUE
The CMS has also been clear that although Medicare is allowing an implementation period, third-party payers are not beholden to the same requirement.
"Unfortunately the guidance does not apply to private payers," Dr. Harvey said. "So the average physician who has a payer mix including private payers will still be responsible for specificity. We certainly hope that private payers will follow the lead of CMS, but that remains to be seen."
Similarly, the guidance does not change the coding specificity required by the local coverage determinations (LCDs) or national coverage determinations (NCDs), and claims may be denied because the ICD-10 code is not consistent with an applicable LCD or NCD policy.
Resources & Testing
"Recognizing that health-care providers need help with the transition, CMS and AMA are working to make sure physicians and other providers are ready ahead of the transition," according to the CMS/AMA statement. Available resources include the following:
To help ensure viability of its systems, the CMS has finished its three planned end-to-end testing rounds and will offer ongoing Medicare acknowledgment testing for providers through Sept. 30.
Although the first round of testing wasn't stellar, the second round of testing3 was better and "had good results, suggesting minimal technical challenges directly attributable to ICD-10 codes," Dr. Harvey says. "Though July testing results are not out yet [as of Aug. 3], this does raise our confidence level for those practices who upgraded systems. There are still some out there, however, who are waiting for delivery of upgrades, and that could still pose a risk."
To address physician concerns and answer questions about claims submission, CMS is creating an ICD-10 communications and coordination center and appointing an ICD-10 ombudsman as part of the guidance. The ombudsman is set to be appointed before go-live.
Kimberly J. Retzlaff is a freelance medical journalist based in Denver.
References
Centers for Medicare & Medicaid Services. CMS and AMA announce efforts to help providers get ready for ICD-10: Frequently asked questions. 2015 August.
Harvey W. CMS acts on the ACR's requests and announces ICD-10 grace period. The Rheumatologist. 2015 July 14.
California HealthCare Foundation. CMS: 88% of claims approved in latest ICD-10 end-to-end testing. iHealthBeat. 2015 June 2.