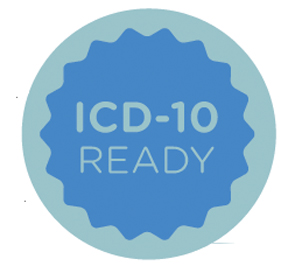 The transition to ICD-10 is not just another yearly diagnosis codes update; it is a complete overhaul. This not only will affect providers, but also all payers, vendors and stakeholders are being affected by the expanded ICD-10 code sets through medical coding operations, software systems, reporting, administration, registration and more.
With approximately 20 days before implementation on Oct. 1, providers and their staff have only a few weeks to prepare the practice for transition to the new diagnosis code set. Although the goal is for the transition to be free of any issues or complications, it is understandable that with such a major overhaul of the coding system there may be issues or situations that are unavoidable. Understanding the payer rules concerning ICD-10 is a key factor to being successful in the implementation.
ADVERTISEMENT
SCROLL TO CONTINUE
While coding to the highest level of specificity is always the goal of correct coding, the Centers for Medicare & Medicaid Services announced a 12-month grace period for Medicare review contractors to not deny any physician or practitioner claims billed under the Part B physician fee schedule. However, providers are cautioned that they must use a valid ICD-10 code on all claims from the correct family or category starting on Oct. 1. Keep in mind that the CMS did indicate it is possible that claims can be pulled and reviewed for reasons other than ICD-10 coding specificity; if so, these claims will go through the normal review process. It is still necessary for services to meet the medical necessity criteria, as ICD-10 will not have any effect on the guidelines for E/M and other procedural coding through CPT.
At this time, the one-year reprieve for coding specificity is only applicable to billing and quality reporting for Medicare claims and does not apply to private payer claims; providers will need to follow their contracts or contact their provider relations representative for each third-party payer's coding and billing guidelines for ICD-10.
ADVERTISEMENT
SCROLL TO CONTINUE
Additionally, CMS stated that if a Part B Medicare contractor is unable to process any claims within the established time limit due to administrative problems or system issues, providers can apply for an advance payment. An advance payment is a conditional partial payment, which requires repayment, and may be issued when the conditions described in CMS regulations at 42 CFR Section 421.214 are met. Advance payments are conditional, as stated in the regulation and are based only on whether the carrier is unable to process claims in a timely manner and not applicable if a physician is unable to submit a valid claim. To apply for an advance payment, physicians must log onto their Medicare Administrative Contractor (MAC) site and make a formal request through their MAC.