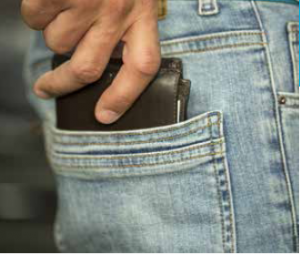 An estimated one in four American adults live with a rheumatic disease, and according to a new national patient survey by the ACR, the healthcare and lifestyle challenges have become worse for these patients during the COVID-19 pandemic.
You Might Also Like
Explore This Issue
October 2020
Also By This Author
Key survey findings include:
ADVERTISEMENT
SCROLL TO CONTINUE
Patients currently seeing a rheumatologist declined 52% between 2019 and 2020;
68% of respondents reported their disease sometimes feels invisible, because they don't "look sick" to most people;
The vast majority—over 80%—reported at least one activity limitation as a result of their disease, including the ability to exercise, work and perform physical activities;
Out-of-pocket treatment costs more than doubled from 2019. The median annual out-of-pocket treatment cost in 2020 was $1,000—up from $475 last year;
66% of patients reported having a telehealth appointment with their rheumatologist within the past year, with COVID-19 reported as the most common reason; and
Nearly half of the patients had been subjected to step therapy or prior authorization requirements.
The survey findings coincide with September's Rheumatic Disease Awareness Month, hosted by the ACR and its Simple Tasks awareness campaign. This year's campaign theme, My Disease May Be Invisible, But I'm Not, focuses on amplifying patients' voices and experiences. The month's activities include spotlight videos and blog posts from three patient spokespeople, a satellite media tour and an interactive Tell Your Story feature on the Simple Tasks website.