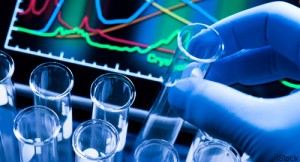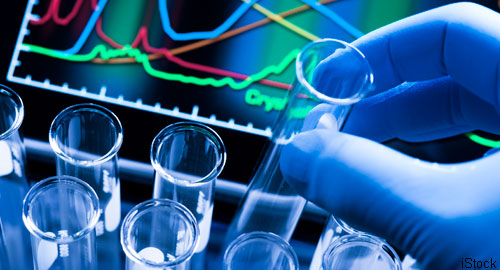 The drug efflux transporters ABCB1 and ABCG2 perform many functions, including cellular detoxification and the reduction of intracellular drug concentration. Some scientists have suggested that these drug efflux transporters may play a role in the resistance to treatment that is apparent in some individuals with rheumatoid arthritis (RA). New research has revealed that the ABCB1 and ABCG2 transporter activity does increase in patients with active RA as their disease activity increases. Although the association between transporter function and disease activity is strong, the research also revealed an association between transporter function and treatment duration.
Yemil Atisha-Fregoso, MD, a rheumatology intern, and colleagues at the Instituto Nacional de Ciencias Médicas y Nutrición Salvador Zubirán in Mexico City published the results of their prospective study on July 21 in PLoS One.1 Their experiments were designed to characterize the association between disease activity/treatment and the functional activity of the ABCB1 and ABCG2 transporters. The researchers evaluated peripheral blood from 22 patients with active RA and 22 patients in remission. All of the patients received rigorous follow-up.
The longitudinal study revealed that the association between transporter function and RA disease activity persisted for six months. The results were consistent with previous reports that demonstrated increased activity of ABCB1 in peripheral lymphocytes of patients with active RA.
"We also found a correlation between the transporters' activity and the time elapsed from the beginning of treatment, which tallies with reports that had previously found an association between higher expression of ABCB1 with prednisolone treatment, and an increase in ABCB1 expression in lymphocytes from synovial tissue from patients previously treated with [disease-modifying anti-rheumatic drugs]," write the authors in their discussion.
They found no evidence, however, to support the hypothesis that the increase in the activity of the ABCB1 and ABCG2 transporters was associated with a phenotype of clinical resistance to treatment. The investigators were also unable to conclusively determine whether the activity of the transporters was associated with disease activity or was secondary to greater exposure to drugs.
"Our results suggest a mixed behavior: In the multivariate analysis, the main determinant of ABCB1 and ABCG2 function was disease activity, and this association remains significant after adjustment for treatment," explain the authors. "Even though we could not find a direct association with any of the drugs used in the treatment of RA, there was a correlation of transporters' activity with the time from the onset of treatment (independent of RA duration). This association can be ascribed to a complex interaction amongst all the drugs received, which over time induces a greater activity in transporters." In support of this finding, researchers note that a previous study found that patients who were recently diagnosed with RA had elevated transporter activity relative to controls despite the fact that they had not yet received treatment.