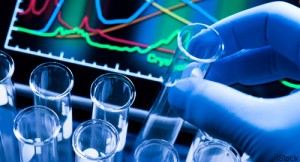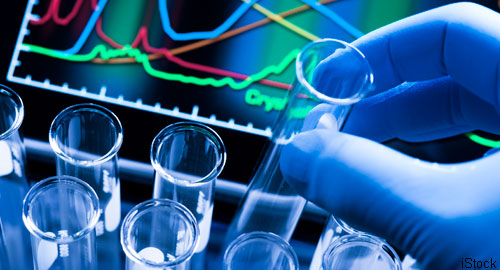 The pathology of rheumatoid arthritis (RA) includes a breach in self-tolerance, chronic synovial inflammation and joint destruction. As the disease progresses, patients are increasingly likely to have high serum levels of anti-cyclic citrullinated peptide (CCP) antibody. A search for the source of anti-CCP antibodies has led researchers to suggest that infection with a common periodontal pathogen, Porphyromonas gingivalis, may play an important role in the generation of the anti-CCP antibodies. Porphyromonas gingivalis produces an enzyme known as peptidularginine deiminase (PPAD), which modifies peptidylarginine residues to citrulline, thereby creating the antigen that is the target of the anti-CCP antibody. This connection between RA and Porphyromonas gingivalis infection has also led investigators to question whether the relationship can be leveraged to improve the treatment of RA.
You Might Also Like
Also By This Author
Tetsuo Kobayashi, DDS, PhD, associate professor at the Niigata University Medical and Dental Hospital in Japan, and colleagues asked whether serum immunity to PPAD is associated with clinical response to biological disease-modifying anti-rheumatic drugs (bDMARDs) in patients with RA. They published the results of their retrospective study online on April 25 in PloS ONE. The study included 60 patients with RA who had been treated with conventional synthetic DMARDs (csDMARDs) and switched to bDMARDs. The study took place at a single center in Japan and is the first longitudinal study to examine the association between anti-PPAD IgG titers and clinical response to bDMARD therapy in individuals with RA.
ADVERTISEMENT
SCROLL TO CONTINUE
Patients received independent, blinded rheumatologic and periodontal evaluations at baseline and then at three and six months following the first dose of bDMARD. The investigators used enzyme-linked immunosorbent assays (ELISAs) to determine serum levels of anti-PPAD IgG. The 30 patients with the highest anti-PPAD IgG titers were considered the high-titer group (mean=1.7 ± 0.6 ELISA units) and the rest of the patients were considered the low-titer group (mean=0.6 ± 0.2 ELISA units, P<0.001).
Although patients had a significant difference in the baseline anti-PPAD IgG titers, these differences were not associated with differences in rheumatological or periodontal parameters. Moreover, the investigators could not find any association between eight genetic polymorphisms (PADI4_94, PADI4_102, PADI4_104, PTPN22 R263Q, PTPN22 R620W, TNFA-863, TNFA-857 and IL-6-572) and anti-PPAD IgG titers, RA symptoms or response to bDMARD.
ADVERTISEMENT
SCROLL TO CONTINUE
The researchers did find, however, that patients with low baseline anti-PPAD IgG titers had better improvement in Disease Activity Score including 28 joints using C-reactive protein (DAS28-CRP) and anti-CCP IgG level at both three months and six months than did patients with higher baseline anti-PPAD IgG titers. Other rheumatological and periodontal values were, in general, similar between the two groups following initiation of bDMARD treatment. After adjusting for age, gender, smoking, periodontal condition, and RA-related single nucleotide polymorphisms, a multiple regression analysis revealed a significantly positive association between the anti-PPAD IgG titers and changes in the DAS28-CRP after six months of therapy with bDMARDs.
Thus, patients with RA who have a higher level of serum IgG to PPAD had less of a clinical response to bDMARDs. The investigators concluded their paper by suggesting that serum anti-PPAD IgG titers might be a useful biomarker for designing a personalized treatment strategy for RA.
---
Lara C. Pullen, PhD, is a medical writer based in the Chicago area.
ADVERTISEMENT
SCROLL TO CONTINUE