Improving lean muscle mass can be achieved through tailored strength exercise at 80% of one repetition maximum, twice a week for 24 weeks, yielding small effects (ES=0.28), but the physical exertion of these interventions comes with an increased energy expenditure that may accentuate aspects, such as malnutrition, if not adequately prescribed.18 At a three-year follow-up, the improvements in muscle mass experienced by the exercise group did not persist, indicating that supervision may play a big role in the exercise-treatments of RC.50
The Cost of Treating RA
In a clinical setting, exercise interventions should be administrated by a specialist in the field of activity-related physiology. Although doctors specialize in the field of pharmaceuticals, physiotherapists are often regarded as experts because they have the background in exercise science, pathology and movement science.
ADVERTISEMENT
SCROLL TO CONTINUE
When reviewing the benefits of exercise in RA, it is imperative to look at treatment costs. In a review, the biologic infliximab was cost effective to less than 1% if willingness to pay was set to $50,000/QALY.51 In early RA, the cost range of $27,346–44,881 per QALY was found for TNF antagonists, and a simple hand-strengthening program was $23,857 per QALY.52 Cost-effectiveness studies are scarce in nonpharmaceutical trials, but the few that exist are interesting. This is an area in need of further research.
One must consider patient-specific attributes, such as strength, cardiovascular fitness & metabolism, to properly describe energy expenditures for specific activities in a given patient.
Prescribe Exercise with Competence
The effects and potency of exercise and physical activity should not be underestimated when caring for patients with RA, but it cannot be prescribed without competence. A poorly dosed physical activity intervention can be counterproductive and enforce pain avoidance behaviors that make future exercise interventions problematic, if not impossible.17
Encouraging physical activity and exercise as main components of disease management is essential in clinical communications with patients. However, ensuring these interventions are prescribed properly is paramount.
Physical therapy is a suitable option for these patients. PTs are able to evaluate patient needs and prescribe appropriately tailored exercise and physical activity interventions at the correct dose and duration.
ADVERTISEMENT
SCROLL TO CONTINUE
---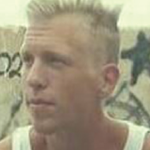 August Flodén, PT, is a physiotherapist in the Department of Physical Therapy at Kullbergska Sjukhuset, Sweden. Having completed his master's thesis in public health, he is currently working as a research assistant at Karolinska Institute, Stockholm. His research interests are the effects of vigorous exercise on joint inflammation, quality of life and comorbidity in adults and children with rheumatoid arthritis.
References