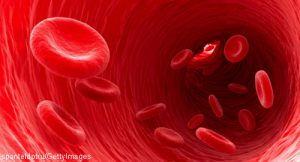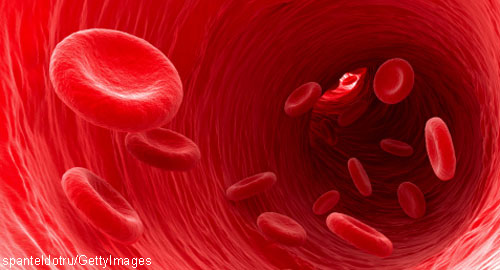 Most circulating autoantibodies in systemic lupus erythematosus (SLE) bind nuclear proteins and DNA, and rheumatologists consider apoptosis of nucleated cells and activated neutrophils to be the most important sources of these autoantigens. Consequently, most SLE research on autoantigens focuses on nucleated cells, even though anucleate platelets may represent another source of DNA.
You Might Also Like
Also By This Author
Platelets abound in blood, and research has documented platelets are chronically activated in SLE, possibly as the result of the presence of circulating factors, such as complement, damage-associated molecular patterns and immune complexes. Although platelets lack nuclei, each platelet contains an average of four mitochondria, a source of mitochondrial DNA.
ADVERTISEMENT
SCROLL TO CONTINUE
Given that researchers have largely overlooked the intriguing potential role of platelets in SLE, Imene Melki, PhD, a research associate at Immuni T, Quebec, Canada, and colleagues examined the function of platelet activation in mitochondrial release. Their findings suggest platelets may be a key source of mitochondrial antigens in SLE. The research, published online Feb. 17 in Science Translational Medicine, points to a novel immune target for SLE.1
Methods
The study included patients with SLE, low disease activity and an average disease duration of 10 years. All patients in the study were on medication. The investigators evaluated chromosomal DNA from apoptotic cells and neutrophil extracellular traps (NETs), as well as mitochondrial DNA. They found some patients with well-controlled disease had activated platelets in the absence of NETs. In patients with higher disease activity, they saw both genomic DNA and mitochondrial DNA. Moreover, they found mitochondrial release in patients with SLE correlated with platelet activation and platelet secretion, and that this process required the stimulation of platelet FcɣRIIA.
ADVERTISEMENT
SCROLL TO CONTINUE
Mice, however, lack FcɣRIIA and murine platelets are not capable of binding IgG-containing immune complexes or responding to antibodies. To investigate the phenomenon more closely, the researchers created transgenic lupus-prone mice that expressed FcɣRIIA and had platelets capable of responding to antibodies. From these transgenic mice, they created reporter mice with red fluorescent protein targeted to the mitochondrion. Their experiments in these mice confirmed that platelets were a source of extracellular mitochondria driven by FcɣRIIA.
Implications
Eric Boilard, PhD, and Paul R. Fortin, MD, MPH, both at the University Laval, Quebec, Canada, and principal investigators of the study, explain their immunologist/rheumatologist collaboration has revealed that antibody complexes activate platelets.
"We now, as rheumatologists, have to consider platelets as an immune center," says Dr. Fortin.
ADVERTISEMENT
SCROLL TO CONTINUE
"Platelets are usually seen as the cell that aggregates and prevents bleeding," says Dr. Boilard. Although it may surprise some rheumatologists that platelets can also contribute to immunology, Dr. Boilard points out that platelets are first responders to a bleeding wound. An open wound makes an organism vulnerable and when platelets respond to the injury, they form clots and also recruit immune cells. The study underscores the possibility that this well-recognized immunological pathway may contribute to autoimmune disease. This contribution is enhanced in lupus by the fact that human platelets respond to antibodies.