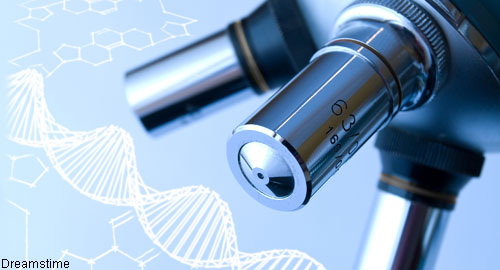 Patients with primary antiphospholipid syndrome (APS) and those with systemic lupus erythematosus- (SLE-) associated APS make IgG antibodies that react to factor Xa (FXa) and act on monocyte signaling pathways. Rivaroxaban, a direct FXa inhibitor, is widely used as primary and secondary thrombo-prophylaxis in these patients, which has led investigators to question whether FXa antibodies play a role in pathology. Behar Artim-Esen, MD, a rheumatologist at University College London in the U.K., and colleagues analyzed serum samples from 14 patients with APS and 14 patients with SLE and no APS to determine if their FXa-reactive polyclonal IgG altered coagulation. They published the results of their analysis online Sept. 7 in Scientific Reports.1
Also By This Author
Protease-activated receptor (PAR)-1, PAR-3 and PAR-4 all mediate thrombin signaling. The three receptors can all be activated by FXa, an observation that prompted the investigators to first question the relative contribution of the receptors in the FXa-mediated signaling that occurs in endothelial cells. "To achieve this aim, we used agents to specifically inhibit PARs," explain the authors. "Two different types of approaches were used: monoclonal antibodies that block cleavage of the tethered ligand and thus, activation of PAR-1 (ATAP2) and PAR-2 (SAM11); and small molecule antagonist, RWJ-58259, a competitive and reversible PAR-1 antagonist that blocks the interaction between the PAR-1 tethered ligand and the second extracellular loop of PAR-1."
ADVERTISEMENT
SCROLL TO CONTINUE
Their research implicated PAR-1 and PAR-2 in the APS endothelial response. After the investigators characterized the PAR receptor system involved in FXa signaling in human umbilical vein endothelial cells (HUVEC), they evaluated the effects of IgG on this response.
"In this study, we have characterized FXa-PAR-mediated effects on intracellular Ca2+ signaling in HUVEC and examined the effects of polyclonal IgG from FXa reactive antibody positive patients with SLE and/or APS, as well as HCQ [hydroxychloroquine] and fuvastatin on this response," write the authors in their discussion. "We have shown that FXa stimulation of HUVEC is mediated via PAR-1 and PAR-2 dependent signaling and that this response is enhanced by IgG from FXa reactive antibody positive patients with APS, as well as SLE/APS, and can be blocked by a specific FXa proteolytic inhibitor, antistasin, HCQ and fuvastatin. Furthermore, we developed a method to purify the specific aFXa sub-fraction of these antibodies, demonstrated that they fully retain binding to FXa and have FXa-dependent functional effects upon FXa-PAR mediated signaling in [endothelial cells]."
ADVERTISEMENT
SCROLL TO CONTINUE
Their work opens the door for the possibility that IgG FXa reactivity may be useful as a novel biomarker for stratifying patients with lupus and/or APS for treatment with FXa inhibitors, such as statins and HCQ.