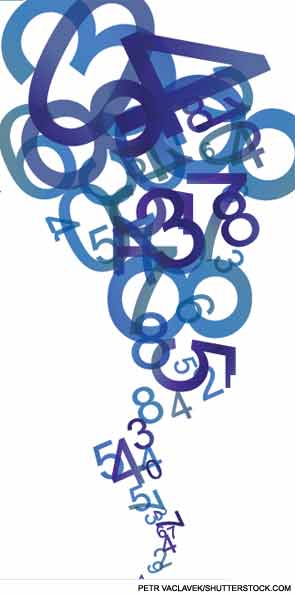 In a new era of constant change in guidelines and policies, rheumatology practices will need to evaluate every aspect of the practice management system—from the front end to the back end and beyond! In an effort to minimize administrative burdens, practices must address areas such as billing and documentation processes as they position themselves for these changes in 2014.
Managing an efficient practice requires seamless and transparent protocols for areas such as collections, risk management, compliance, coding, and documentation. Key federal and governmental agencies are targeting risk areas in physician practices to reduce compliance risks and healthcare fraud. The healthcare industry is shifting focus on fraud and abuse, with the ultimate goal to facilitate quality patient care through proper documentation and medical necessity.
Two key changes coming in 2014 include transition to the International Classification of Disease, Tenth Revision (ICD-10) and increased audit initiatives. Rheumatology practices must ensure vitality by creating the necessary strategies for success in each area mentioned above. To guide your practice through these changes, it is important for you to comprehend what each change means and the impact it will have on practice management.
ICD-10
Implementing the ICD-10 code set is an important step in reporting diagnosis codes to improve quality health data management and patient care. The Centers for Medicare and Medicaid Services has set October 1, 2014, as the compliance date for the coding crossover.
The transition to the new code set will impact every core function of the rheumatology practice, mainly coding and billing. If providers are not ready, claims will be rejected or denied. Early preparation is the key to avoiding reimbursement delays and billing issues.
Preparation for and education about the new code set is a crucial task and should not be taken lightly. The more everyone knows, the easier implementation will be. The main ingredient for a successful transition is clear, concise, and regular communication with office staff.
To help with the transition, the ACR is providing ICD-10 educational courses for rheumatologists and their staff.
The eight-hour ICD-10 course offers comprehensive and robust training in diagnostic coding that will include instructions on how to use the coding manual and understand the ICD-10 coding guidelines and conventions.
Upon completion of course, attendees will be able to:
Understand the structure of the ICD-10-CM codes;
Navigate the layout of the ICD-10-CM coding manual;
Describe the ICD-10-CM draft conventions and sections of the official coding guidelines;
Abstract diagnostic notes from the medical record and differentiate between main and modifying terms and subterms in the coding manuals; and
Identify chapter-specific guidelines and apply proper codes from ICD-10-CM for rheumatology.
Increased Audit Initiatives
Key federal agencies will continue to ramp up their documentation and compliance auditing programs in 2014. One of these agencies is the Office of Inspector General (OIG), whose mission is to protect the integrity of federal- and state-funded programs for the health and welfare of its beneficiaries. The OIG has stated that it is committed to safeguarding Department of Health and Human Services programs through a nationwide network of audits, evaluations, investigations, and enforcement to promote efficiency and compliance and limit economic waste.