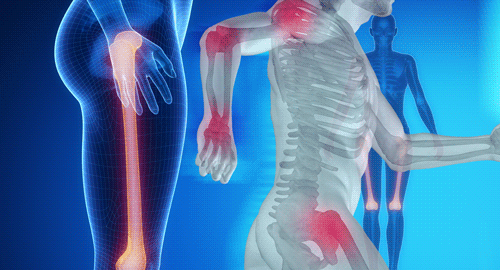 AMSTERDAM—Research in myositis treatments is beginning to find its way, with investigators pursuing avenues special to the disease so therapy for patients may no longer involve piggybacking on existing treatments for other illnesses, an expert said at EULAR: the Annual European Congress of Rheumatology.
You Might Also Like
Explore This Issue
September 2018
Also By This Author
"Finally, in myositis there are targets being investigated that are more specific to the actual pathogenesis in our disease rather than just being borrowed," said Hector Chinoy, PhD, BMBS, MSc, senior clinical lecturer and consultant rheumatologist at the University of Manchester, England.
ADVERTISEMENT
SCROLL TO CONTINUE
Drug Development
Several drugs have shown promise in early stage research and are being developed further.
Follistatin gene therapy, which causes a reduction in myostatin and naturally inhibits muscle growth, produced a significant difference in six-minute walk distance, as well as a reduction in fibrosis, in six treated patients with inclusion body myositis compared with untreated patients.1
ADVERTISEMENT
SCROLL TO CONTINUE
"The drug doesn't just appear to be promoting muscle regeneration in hypertrophy, but it's also inhibiting certain proinflammatory cytokines, including TGF beta and fibronectin," Dr. Chinoy said.
Those results were more encouraging than recent findings for bimagrumab, another myostatin inhibitor, for which sixminute walk distance didn't change over six months, although improvements in lean body mass were seen.2
A treatment strategy that is getting more attention in myositis—but not enough—are innate immune mechanisms, according to Dr. Chinoy. "It's an area that we really need to start concentrating on in terms of pharma cotherapy," he said.
ADVERTISEMENT
SCROLL TO CONTINUE
One drug, rapamycin, can potentially deplete T effector cells, preserve T regulatory cells and induce protein degradation—parameters that are all impaired in inclusion body myositis. In a phase 2, randomized, controlled trial, the drug didn't meet its primary outcome of stabilization of maximal voluntary quadriceps isometric strength over 12 months compared with placebo, but it did achieve significant improvement in six-minute walk distance and some other measures.3 "It's potentially promising data," Dr. Chinoy said.
Other work in refractory skin-predominant dermatomyositis has found that anabasum, a cannabinoid receptor type 2 agonist, produced significant improvement in the cutaneous dermatomyositis disease area and severity index (CDASIv2) over placebo at 16 weeks.4
An ongoing problem in myositis treatment, Dr. Chinoy said, is the use of steroids, which can improve creatinine kinase (CK) levels but doesn't improve the clinical status of patients.
Investigators recently found the one approved therapy for myositis, Acthar gel, which has been approved in the U.S. since 1952 but is not approved in Europe, produced a big decrease in steroid use from baseline to six months—18.5 mg to 2.1 mg a day. But Dr. Chinoy noted the study's small size and that the drug is expensive.5