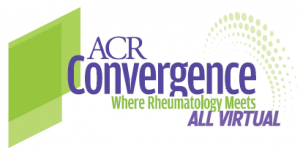 ACR CONVERGENCE 2020—In nearly every aspect of osteoarthritis (OA) and rheumatoid arthritis (RA) care, African Americans either fare worse than whites or have different views about treatment, some of which may contribute to worse outcomes, experts said during an ACR Convergence session on Nov. 6. In their presentations, speakers described how these disparities have persisted over time and are often hard to tease apart from other factors, such as socioeconomics and cultural differences, while also pointing toward potential avenues for improvement.
You Might Also Like
Also By This Author
Jasvinder Singh, MD, MBBS, MPH, professor of medicine and epidemiology at the University of Alabama at Birmingham, pointed to a systematic review published in 2019 that included 28 studies on race and ethnicity, and OA outcomes. Researchers found clinical pain, severity and disability were higher among African Americans than whites.1
ADVERTISEMENT
SCROLL TO CONTINUE
However, the causes for such differences are not so clear. Example: A study from 2014 found higher pain sensitivity, reduced pain inhibition and an increased pain response to stimuli over time among older African Americans with knee OA, compared with non-Hispanic whites. But the differences for pain sensitivity and reduced inhibition became non-significant after education and income were controlled for. Meanwhile, the difference in pain response over time remained significant.2
"This indicates that some of the racial/ethnic differences in the OA experience may be accounted for by education and income—but not all," Dr. Singh said.
ADVERTISEMENT
SCROLL TO CONTINUE
How African Americans manage OA pain differs, as well. They are more likely to see prayer as helpful and to have tried prayer to manage the disease.3 Another study reported more examples of non-adherence to medication schedules among Black patients than white patients, Dr. Singh said.4
African Americans are less likely to have positive outcomes after arthroplasty procedures. A systematic review of knee arthroplasty studies found, in five of the seven studies reviewed, African Americans had worse pain and worse function and, in one study, lower satisfaction than whites.5 Additionally, a study published in 2020 found African Americans are more likely than non-Hispanic whites to experience complications after total hip arthroplasty.6
Dr. Singh said it's still unclear whether these disparities are mostly related to the decisions patients are making or to how providers are treating this patient population.
ADVERTISEMENT
SCROLL TO CONTINUE
"Future research needs to address [this] in a big way," he said. Researchers need to dissect the mechanisms of racial and ethnic disparities and determine how much can be assigned to socioeconomic differences, literacy and health literacy differences, and patient-physician communication, as well as insurance coverage and the type of insurance. "How much of this [disparity] is structural, institutional racism, and how much of this is patient preference?" he asked.