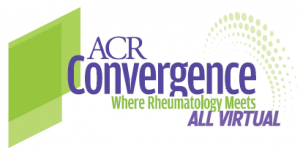 ACR CONVERGENCE 2020—In nearly every aspect of osteoarthritis (OA) and rheumatoid arthritis (RA) care, African Americans either fare worse than whites or have different views about treatment, some of which may contribute to worse outcomes, experts said during an ACR Convergence session on Nov. 6. In their presentations, speakers described how these disparities have persisted over time and are often hard to tease apart from other factors, such as socioeconomics and cultural differences, while also pointing toward potential avenues for improvement.
You Might Also Like
Also By This Author
Jasvinder Singh, MD, MBBS, MPH, professor of medicine and epidemiology at the University of Alabama at Birmingham, pointed to a systematic review published in 2019 that included 28 studies on race and ethnicity, and OA outcomes. Researchers found clinical pain, severity and disability were higher among African Americans than whites.1
ADVERTISEMENT
SCROLL TO CONTINUE
However, the causes for such differences are not so clear. Example: A study from 2014 found higher pain sensitivity, reduced pain inhibition and an increased pain response to stimuli over time among older African Americans with knee OA, compared with non-Hispanic whites. But the differences for pain sensitivity and reduced inhibition became non-significant after education and income were controlled for. Meanwhile, the difference in pain response over time remained significant.2
"This indicates that some of the racial/ethnic differences in the OA experience may be accounted for by education and income—but not all," Dr. Singh said.
ADVERTISEMENT
SCROLL TO CONTINUE
How African Americans manage OA pain differs, as well. They are more likely to see prayer as helpful and to have tried prayer to manage the disease.3 Another study reported more examples of non-adherence to medication schedules among Black patients than white patients, Dr. Singh said.4
African Americans are less likely to have positive outcomes after arthroplasty procedures. A systematic review of knee arthroplasty studies found, in five of the seven studies reviewed, African Americans had worse pain and worse function and, in one study, lower satisfaction than whites.5 Additionally, a study published in 2020 found African Americans are more likely than non-Hispanic whites to experience complications after total hip arthroplasty.6
Dr. Singh said it's still unclear whether these disparities are mostly related to the decisions patients are making or to how providers are treating this patient population.
ADVERTISEMENT
SCROLL TO CONTINUE
"Future research needs to address [this] in a big way," he said. Researchers need to dissect the mechanisms of racial and ethnic disparities and determine how much can be assigned to socioeconomic differences, literacy and health literacy differences, and patient-physician communication, as well as insurance coverage and the type of insurance. "How much of this [disparity] is structural, institutional racism, and how much of this is patient preference?" he asked.
"Literacy can possibly be changed in the future with major public health initiatives focused on disadvantaged populations," Dr. Singh said. But he added that addressing such factors as health literacy, communication and changing patient views on treatment in the pursuit of better outcomes for all populations, including disadvantaged groups, may be easier.
Implications for Surgery
Susan Goodman, MD, professor of clinical medicine at Weill Cornell Medicine, New York, noted studies of trends have found white patients are three times more likely than Black patients to undergo a total hip arthroplasty and twice as likely to undergo total knee arthroplasty, despite knee OA being more common in Black people than white people. Little difference in this trend exists when data from 1991 are compared with that from 2008, she noted.7
"What's particularly disheartening is there's been no change in those numbers over time," she said.
Dr. Goodman pointed out how the choices Black patients tend to make for their OA treatment are very different from those of white patients. Black patients are more likely to try alternative medications and take Tylenol, and less likely to have an arthroplasty procedure.8 They're more likely to experience complications, and worse outcomes tend to track with poverty, according to an analysis of U.S. Census data.9
"The patients who are avoiding these knee replacements may actually have a very good rationale," she said, and that is "another problem we have is understanding this and understanding what the problems really are. There is a significant overlap of race and ethnicity with socioeconomic variables—and that increases the difficulties of understanding racial disparities in care."
The differences extend to RA. Black patients are more likely to use complementary or alternative therapy for RA—and less likely to receive biologics despite "a clear benefit to standard therapy," Dr. Goodman said. Early, intensive treatment may actually reduce the demand for joint replacement surgery and improve outcomes overall.10
On top of all this, Blacks are under-represented in randomized clinical trials in RA, which may mean differences in benefits or responses to medications are not captured, Dr. Goodman said.11
Although some of these problems may seem difficult to tackle, one area for improvement is the knowledge gap—"not understanding what arthroplasty entails, not understanding what the benefits are and not understanding what the hospital experience is," Dr. Goodman said. "So I think that may be one of the easier opportunities for improving access and outcomes."
---
Thomas R. Collins is a freelance writer living in South Florida.
References