Additional PRF Considerations
The Coronavirus Public Health Emergency (PHE) status was renewed by HHS, effective Jan. 21, 2021 for another 90 days. Remaining PRF payments may be expended by healthcare providers through July 31, 2021, which is also the final reporting deadline for providers who did not expend their funds in full by the end of December 2020.
You Might Also Like
Explore This Issue
February 2021
Also By This Author
Providers may have additional opportunities to apply for PRF payments depending on how many providers returned their PRF distributions through the end of December 2020 and based on the recent allocated funds from the Appropriations Act and any future stimulus legislation allocations.
ADVERTISEMENT
SCROLL TO CONTINUE
Providers who have yet to report their PRF distributions, who are seeking additional funding or considering retaining PRF monies should consult a healthcare attorney to review each particular distribution category's terms and conditions, documentation and reporting requirements, and continue to monitor PRF deadlines, which may be subject to change.
It is highly recommended that providers consult with certified accountants to review and assist in the preparation of all reporting information, especially the lost revenue and expenses calculations.
ADVERTISEMENT
SCROLL TO CONTINUE
Finally, providers should continue to monitor the HHS CARES Act Provider Relief Fund website, because it is updated from time to time.
---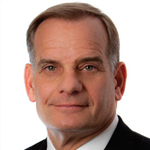 Steven M. Harris, Esq., is a nationally recognized healthcare attorney with McDonald Hopkins LLC. Contact him at [email protected]mcdonaldhopkins.com.