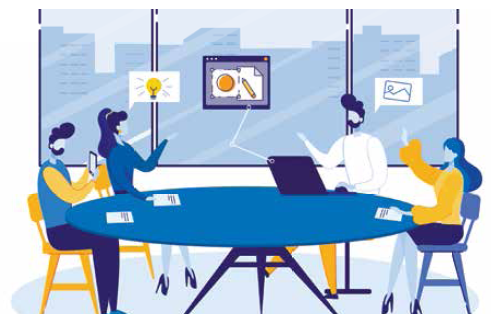 COVID-19 is responsible for many things, including pla­cing public attention on clinical trials and the worldwide race to approve a vaccine. The words rushed to market usually strike fear in the minds and hearts of clinical research coordinators. Many have seen investigational products with aggressive timelines withdrawn mid-study or during late-stage trials.
This year, we have seen acceptance of, and amazement at, the rapid speed of vaccine development and clinical trial enrollment. This would not have been possible without a team of research coordinators.
ADVERTISEMENT
SCROLL TO CONTINUE
The Research Coordinator
Principal investigators hold the legal responsibility for the safe and ethical adherence to a research protocol. They may delegate many tasks and responsibilities to sub-investigators, clinical staff and outside vendors. Those individuals may be responsible for contract negotiation, budget development and monitoring; assist in recruitment and pre-screening of research subjects; schedule appointments; perform assessments, including reviewing electro­cardiograms and imaging; and draw, process and ship biological specimens.
These functions may be performed by a research team, but in some practices and rheumatology departments, most or all of them are performed by the research coordinator.
ADVERTISEMENT
SCROLL TO CONTINUE
The work of the research coordinator starts early on. They may actively seek out a study for participation, or review studies offered by sponsors and match the requirements of the clinical trial with the capabilities and staffing of their research department. They may be involved in writing a grant for funding of a research protocol, and they may be involved in the design of the study.
When it has been determined that the study will be conducted at a research site, the documentation required for the sponsor and the Investigational Review Board (IRB) that will oversee the conduct of the study must be prepared. The research coordinator can collect current CVs (curricula vitae) and required licenses for all research staff and documentation of annual calibration of all equipment to be used in the study.
They can ensure an institution's policies and procedures are followed when obtaining informed consent and making payments to vendors and patients, confirm HIPAA compliance and the proper storage of investigational product and back-up in case of power failures, and ensure data and computer security is maintained.
ADVERTISEMENT
SCROLL TO CONTINUE
The research coordinator can ensure all study supplies, investigational products and emergency medications, including oxygen, are properly stored, logged and re-ordered, as necessary.
In the early days of COVID-19, research coordinators & their teams struggled to comply with ongoing protocols during lockdowns. Guidance from IRBs & sponsors changed daily.
Members of the research team must often complete training in bloodborne pathogens and other Occupational Safety and Health Administration mandated requirements, good clinical practices and the transport of biological specimens and dry ice per International Air Transport Association requirements. Most clinical trials also require study-specific training that all members of the study team must complete. The frequency of training varies and must be kept up to date. Often, the research coordinator is responsible for scheduling the training, as well as tracking and maintaining training records for all team members.
The research coordinator is generally responsible for maintaining the relationship with the IRB, submitting the initial request for approval and records of serious adverse events, maintaining records of proper review of all safety reports issued by the IRB, providing the annual continuing review and study closure.
The research coordinator can serve as the liaison with the sponsor or vendor monitor assigned to oversee the clinical trial. This individual is the best contact for day-to-day operational questions and issues. The monitor will verify all source data collection and data submission during the trial. Good relationships with the study monitor, as well as the data manager, in-house operations staff and the medical monitor are essential, and the research coordinator can ensure those relationships are maintained.
All study materials and correspondence from the sponsor, vendors and IRBs must be documented as received, read by the required individuals and filed for review and inspection by the study monitor, the sponsor, the IRB or the FDA. Maintenance and coordination of these moving parts is business as usual for research coordinators and research teams.
COVID-19 Challenges
This past year accelerated vaccine trials, and study pauses, holds and telehealth added new and unexpected levels of difficulty. Many studies closed to new enrollment. Others were put on hold or withdrawn by the site or the sponsor.
In the early days of COVID-19, research coordinators and their teams struggled to comply with ongoing protocols during lockdowns. Guidance from IRBs and sponsors changed daily. Coordinators were instructed to keep good records of all the adaptations they used, so they could remember what worked and what did not when the second expected surge came.
Research teams developed methods to obtain informed consent remotely. Study procedures were streamlined and adapted. Documentation of missed and delayed assessments became commonplace. The definition of a protocol deviation changed as the unusual became the usual. Shipping an investigational product to patients became acceptable.
Research staff and resources were pulled from ongoing clinical trials to vaccine trials.
For sites doing only non-vaccine trials, income was greatly reduced.
In the future, clinical research will be categorized before COVID-19 and after COVID-19. Reduced study visits, collection of assessments by patients at home and telehealth will become part of whatever passes for normal.
A research coordinator will make it happen.
---
Donah Zack Crawford, MA, has been the director of clinical trials for The Arthritis Group, Philadelphia, for 22 years, and acted as lead coordinator on more than 150 trials. She has presented programs on research areas at ACR/ARP annual meetings and served on many ARP Committees. She is currently a member of the ARP Executive Committee. She was the 2020 recipient of the ARP's Ann Kunkel Advocacy Award.
Jeff Newcomb, BS, ACRP-PM, CCRC, is the national study coordinator for the Veterans Affairs CSP 594 STOP Gout Study (P.I. James O'Dell, MD), as well as a project manager for the University of Nebraska Medical Center Division of Rheumatology, Omaha.