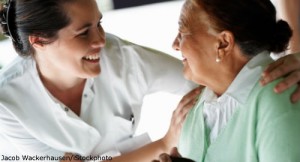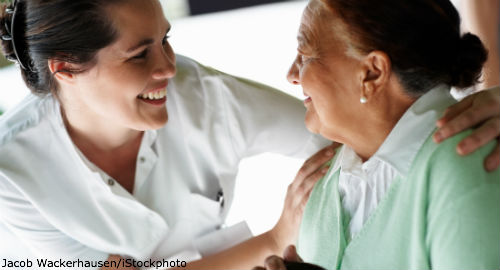 Although the picture is still evolving, thus far the impact of immunosenescence on COVID-19 vaccine immune response in people 80 and older appears to be minimal.1-3 Researchers continue to learn what factors may affect long-term vaccine efficacy in this group, and have recognized a potential benefit of employing an extended vs. standard schedule for the administration of the second dose of COVID-19 mRNA vaccines.
Immunosenescence
Immunosenescence is the process of immune aging that impacts overall immune response in older populations. With aging, the immune system displays functional differences in both the innate and adaptive immune systems. This can impact an individual's ability to successfully defend against a live infection or mount an effective vaccine response. For example, the elderly may show alterations in both the quantity and quality of T cells—perhaps particularly memory cells. In some cases, antibodies—including vaccine-induced antibodies—may not work as effectively.4
Cassandra Calabrese, DO, a rheumatologist and infectious disease specialist and assistant professor of medicine at the Cleveland Clinic, Ohio, explains that immunosenescence is part of the reason older age is a risk factor for serious infection in rheumatic disease patients.
She also notes the impact of immunosenescence on vaccine responsiveness varies. "For some vaccines, like the recombinant zoster vaccine, the impact of older age on effectiveness is less compared to that seen with seasonal influenza vaccine," she says. For influenza, people 65 years and older must be given a higher vaccine dose than younger people to achieve a similar immune response.
COVID-19
Many studies on COVID-19 vaccine response in rheumatic patients have been designed and analyzed with statistical adjustments for age so potential differences in response can be recognized. Dr. Calabrese notes that, at this time, although older age appears to have some impact on the effectiveness of certain COVID-19 vaccines, the difference is not huge. We can expect to learn more as data accrue.
Trials of COVID-19 vaccines used to establish Emergency Use Authorization by the U.S. Food & Drug Administration (FDA) included few elderly patients. For example, for the Pfizer/BioNTech vaccine, only around 4% of the participants receiving the vaccine as part of the phase 3 trial were age 75 or older.5
Researchers have been eager to see if immunosenescence may impact vaccine response in the general population.
Helen Parry, MBChB, FRCPath, PhD, and a team at the University of Birmingham, U.K., have been studying the issue of immunosenescence in the context of COVID-19 vaccines. Dr. Parry is a National Institute for Health Research academic clinical lecturer in the U.K. Because of the higher risk of poor outcomes in the elderly population, their increased susceptibility to infection and potentially reduced vaccine response, it is even more important to understand how older people can be best protected.