You Might Also Like
Explore This Issue
September 2011
Also By This Author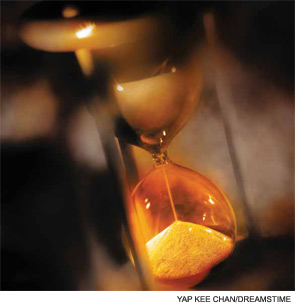 Certainly, it is our imperative to help our patients, especially when their time is running out.
Life, Love, and Death
Palliative care in rheumatology is not an oxymoron or concession of failure. I thought about this subject after a recent rheumatology conference. The topic was "new therapies for systemic sclerosis." One of our fellows presented a nice distillation of some of the new studies. The therapeutic targets (endothelin, phosphodiesterase, platelets, combinations of these, platelet-derived growth factor, and vascular endothelial growth factor) reflected evolving thinking about the important events in the pathogenesis of disease and available interventions. Unfortunately, none of these therapies worked consistently or impressively well. That seems to be the story of putative treatments for systemic sclerosis when ultimately investigated in rigorously controlled trials. The subsequent discussion at our conference focused on the role of these new therapies in managing systemic sclerosis patients. I mostly listened, because it's been a while since I've actively cared for sick scleroderma patients.
ADVERTISEMENT
SCROLL TO CONTINUE
Afterwards, I wondered about our discussion and the role of palliative care in scleroderma specifically and rheumatic diseases generally. Certainly, it is our imperative to help our patients, especially when their time is running out. Is it really evidence-based, compassionate practice to consider the standard to be recommending one or a combination of these essentially unproven treatments for progressive systemic sclerosis, despite the scant evidence for efficacy and the costs for some biologicals approaching $100,000 per year? Is that a rational and fair use of scarce resources? When our patients continue to progress to "end" stages and we have little of proven value to suggest, is that not when to consider instituting palliative care? Shouldn't this at least come up in some fashion in our conversation? Do we do this as well in rheumatology?
In my former life as a department chair and in my recent personal life experiencing the slow, painful demises of my parents, I came to learn how valuable palliative care is when done well. It is underused and underappreciated. It is certainly not a concession of failure. Death is always 100%. Palliative care reflects the realities of a situation and seeks to provide the most possible comfort and best quality of life possible under the circumstances as long as possible. Who should understand this better than rheumatologists? We are committed to our patients and indeed, in that sense, we "love" our patients (refer please to my title, a poor attempt to emend that of the great Woody Allen spoof, "Love and Death"). Why have rheumatologists not been more visible in leadership roles in palliative care?1 We should indeed be more familiar, more active, more proactive, and more involved in this. It's good medicine, and it's good for our patients (at the appropriate time).
ADVERTISEMENT
SCROLL TO CONTINUE
Requiescat in Pace, Doxycycline
I had grown sort of fond of doxycycline. I recall the studies of Bob Pinals and colleagues, published when I was finishing my fellowship, showing tetracyline's inefficacy in rheumatoid arthritis (RA).2 Then Jim O'Dell and collaborators (and others investigators) documented that tetracyclines were effective in and had a role in RA.3 Ken Brandt and associates noted that tetracyclines protected against experimental osteoarthritis (OA) in animals (poor dogs).4