You Might Also Like
Explore This Issue
April 2015
Also By This Author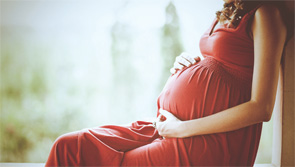 ADVERTISEMENT
SCROLL TO CONTINUE
Image Credit: 2nix Studio/shutterstock.com
New research from a team in Denmark shows patients of reproductive age with rheumatoid arthritis (RA) require special attention—beyond the routine check for medication contraindications—during the prenatal process.
The first-of-its-kind research, published online in December in Arthritis & Rheumatology, looked at nearly 2 million children born in Denmark between 1977 and 2008, and found more than 13,000 children exposed to either maternal RA or maternal preclinical RA.1 Children exposed to maternal RA (n=2,101) were at approximately 50% higher risk of preterm birth; those exposed to maternal preclinical RA were at approximately 30% increased risk of preterm birth. Researchers found no association with paternal RA, and found only small differences in fetal biometry.
ADVERTISEMENT
SCROLL TO CONTINUE
"Preterm birth is a well-known risk factor for a variety of adverse health outcomes in children, both short and long term," says lead author Ane Rom, MPH, a reproductive epidemiologist in the Women's and Children's Health research unit at Copenhagen University Hospital. "Whether these children are at increased risk of adverse health outcomes later in life due to reduced fetal growth, we do not know.
"For women with RA who are—or hope to become—pregnant, our research underlines the importance of attending prenatal care with the overall aim to prevent preterm birth."
Background
RA afflicts approximately 1% of the adult population worldwide, and the CDC estimates 1.5 million Americans have RA.2,3 Past studies, according to Ms. Rom, have associated rheumatic diseases with a number of pregnancy complications. This study is the first to look specifically at mothers diagnosed with RA. Data from the ACR show women are three times as likely to have RA as men.4
ADVERTISEMENT
SCROLL TO CONTINUE
Although no evidence suggests babies born to mothers with RA will be any less healthy, rheumatologists now have research to back up what they have been telling their patients for decades.

Ms. Rom
"A lot of patients get better clinically during pregnancy, which is probably related to a hormone or hormones they produce during this time. Because many of the patients have less disease activity and are off RA medications, we tend to see these patients less often," says Scott Zashin, MD, a private practice rheumatologist in Dallas and clinical professor of medicine at the University of Texas Southwestern Medical School.5 "Many patients are on medications and are doing well. But now, if they ask questions—such as 'Is it safe for me to get pregnant?'—now we can tell them they might have a higher risk of preterm delivery.