Teresa Fama: Rheumatologist to Chair Public Advisory Council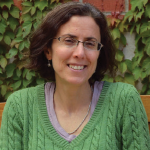 Teresa Fama, MD, is the new chair of the New England Comparative Effectiveness Public Advisory Council (CEPAC). A rheumatologist who practices in Berlin, Vt., Dr. Fama has previous experience in public policy, specifically health policy.
You Might Also Like
Explore This Issue
September 2015
Also By This Author
Before she began her second career as a physician, Dr. Fama was the deputy director of The Robert Wood Johnson Foundation's Chronic Care Initiatives in HMOs program. She says as much as she loved the clinical work as a rheumatologist, "I found myself missing the policy world."
ADVERTISEMENT
SCROLL TO CONTINUE
Now as chair of CEPAC, she has the best of both worlds. "When I was doing policy, I didn't have the medical knowledge I now have." With the combination of policy experience and medical knowledge, she is well equipped to lead CEPAC in its task to assist New England's patients, physicians and policymakers in improving the region's quality and value of healthcare by producing actionable information.
In February, CEPAC produced action guides regarding management options for Type 2 diabetes patients. Other topics on the horizon are new high-cholesterol drugs and biologics.
ADVERTISEMENT
SCROLL TO CONTINUE
"My participation in the council provides the opportunity for me to participate in helping improve the quality and effectiveness of treatment for many, including my own patients here in central Vermont," says Dr. Fama.
Lionel B. Ivashkiv: New Chief Scientific Officer at Hospital for Special Surgery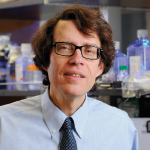 Lionel B. Ivashkiv, MD, scientist in autoimmune, inflammatory and musculoskeletal diseases at Hospital for Special Surgery (HSS), began his job as chief scientific officer in June.
"I am honored to work even more closely with colleagues who are committed to building on HSS' tradition of interdisciplinary translational research," says Dr. Ivashkiv. "Together, we will advance Special Surgery's research mission to translate breakthrough findings into new ways of treating and preventing serious orthopedic and rheumatic conditions."
ADVERTISEMENT
SCROLL TO CONTINUE
As chief scientific officer, he is responsible for organizing HSS's basic, translational and clinical research. He'll work to develop and implement strategic plans to maintain the HSS leadership position in musculoskeletal and autoimmune disease research. Dr. Ivashkiv's own research involves understanding how the inflammation process leads to musculoskeletal damage.
"Though lots of people have talked about breaking down the barriers between researchers, no one has found the best way to do it. HSS is working on it," says Dr. Ivashkiv. "What's unique about HSS is the team-based approach to research and the linkage between basic science and clinical research. We are committed to asking meaningful scientific questions and then figuring out a way to apply advances in knowledge to impact patient care."
George C. Tsokos Awarded 2015 Lupus Insight Prize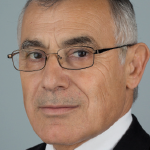 George C. Tsokos, MD, chief of the Rheumatology Division at Beth Israel Deaconess Medical Center and professor of medicine, Harvard Medical School, has been selected as the 2015 recipient of the Lupus Insight Prize.