We're in this together for rheumatology and our patients. Those who know me appreciate my devotion to Duke Basketball and my pride in their recent NCAA championship. Coach K (Krzyzewski), a firmly established leader in the world of college basketball, makes the analogy that a basketball team is like five fingers on a hand, and when they function as a well-oiled team, they act as a fist. A group of talented individuals does not necessarily translate into a successful team. And it's not all about X's and O's; it's about communicating trust and building confidence in your players. All fingers are pointing in the same direction.
Over the years, I have seen how team defines the way we conduct advocacy activities in the American College of Rheumatology (ACR). I wish to share some of my observations and the ways we can combine our efforts to create victories on the advocacy field for our patients, practices and rheumatology.
ADVERTISEMENT
SCROLL TO CONTINUE
Some Victories, & Some Big Moments Ahead
Over the past several years, the ACR has collectively ramped up its efforts in advocacy. I'm proud to say that this year has been marked by considerable progress under the leadership of Dr. Will Harvey and the other members of Government Affairs Committee, and with the combined advocacy efforts of many ACR members. We worked collaboratively with other professional groups to finally defeat the SGR by passing repeal legislation. We also worked together to delay the launch of ICD-10 until this October and played a leading role in the introduction of an ICD-10 safe harbor implementation period. CMS recently announced that claims will not be rejected during the next year because of selecting the wrong ICD‑10 subcode, a small victory for doctors.
We helped introduce federal legislation that combats high patient cost-sharing, enlisting an array of cosponsors on both sides of the aisle. We've engaged insurance companies that create barriers for our patients who must take costly biologic medicines to control their disease. We aided efforts to repeal the sequester cuts, especially to Part B drug payments.
ADVERTISEMENT
SCROLL TO CONTINUE
In addition, we advanced legislation to reduce Meaningful Use reporting and administrative burdens for rheumatologists and other providers; CMS agreed to enact those provisions administratively.
Importantly, we have continued to aggressively support increased NIH funding for research.
Implementation of MACRA is a sea change for academic & hospital-based practices, & it has the potential to be an existential threat to many in private practice.
But we also face many threats across rheumatology and, in particular, the many new administrative burdens facing rheumatologists—especially solo practitioners and those working in small groups. Insurance companies are merging into powerful behemoths and building more and more roadblocks to timely and effective therapy by enacting burdensome preauthorization requirements, forcing patients to follow a stepwise treatment approach and implementing other tactics to save them money.
The SGR repeal bill—the Medicare Access and CHIP Reauthorization Act (MACRA)—sets up an entirely new payment environment that will be further developed and phased in over the next several years. MACRA will change medical practice more than the ACA. Implementation of MACRA is a sea change for academic and hospital-based practices, and it has the potential to be an existential threat to many in private practice. These are just a few examples of what's at stake. So it's clear to me we're in a high-stakes, high-pressure game. We need all fingers pointing in the same direction. Here's what we can do.
Our Team Playbook
There are a number of tactics and strategies we can employ to succeed together. We have to be effective on both sides of the court.
1) Reach out—Get known by your representatives
Each of us should know our lawmakers in Congress and state legislatures. Lawmakers listen to whom they know. How does each of us on the rheumatology team develop a meaningful relationship with lawmakers and get our message across?
We show up—our No. 1 tactic. When the game is on the line, we show up in Washington, D.C., as part of the ACR's main fly-in, Advocates for Arthritis, and meet with lawmakers and their staff. I can tell you that the staff and lawmakers recognize us as we walk into their office wearing our Simple Tasks bent fork pins. We can also show up at our state capitols in the same way, where a lot of critical policy making takes place.
We show up at the local offices of members of Congress. These district offices are staffed with people whose jobs are to communicate with their constituents. There is nothing standing in the way of stopping by the local office and developing relationships with your representative or their staff. Another way to engage lawmakers is by inviting them to visit your practice. Most members of Congress are not aware that rheumatologists receive years of additional training to provide expert care to patients with arthritis and rheumatic conditions. What better way to show them the specialized care you provide than by inviting them to your office?
You can find contact information for your representatives at the ACR's Legislative Action Center. You can also prepare by reviewing and sharing the ACR's Issue Briefs, available on the ACR website in the advocacy section. Check out tips and resources on the ACR's website. Feel free to contact ACR Government Affairs staff at 404-633-3777 or advocacy@rheumatology.org for help.
2) Speak out—Make your voice heard
We call our legislators. To contact members of Congress, you can use the AMA's Grassroots Hotline at 800-833-6354 and bring the issues of the rheumatology community to the attention of your representatives. We send e-mails—especially effective when we all go to the ACR Legislative Action Center (www.rheumatology.org/Advocacy/Legislative-Action-Center) and flood lawmakers' offices with personalized messages focused on a single, important issue. Most members of Congress are now on Facebook and Twitter, and monitor social media interactions closely. Reach out about an important issue by tagging your member or posting on their sites. Follow the ACR on Facebook and Twitter to see what's trending.
3) Step up—Support your team financially
We show up with support for RheumPAC. RheumPAC has grown over the past several years to the point that we raised over $135,000 in 2014, enabling $113,000 in contributions to legislative champions for rheumatology. I've gotten to see the effectiveness of RheumPAC and how it opens doors for us to have conversations with key lawmakers. We've made all of this progress with donations from only 4% of ACR and ARHP members. Can you imagine how much more influence rheumatology could have in Washington, D.C., if all of us gave to RheumPAC? Step up, and make your contribution to see what we can do together as a team.
Organizing the Team
Succeeding in the advocacy arena may seem like a daunting task. We are coalescing these efforts into a new ACR advocacy program called Key Contacts. As a Key Contact, whether you already have relationships with elected officials or would like to develop a relationship with your senator, representative or insurance commissioner, the ACR will provide support to cultivate that relationship. The ACR's success on Capitol Hill and in state legislatures is dependent on our ability to educate elected officials. Nobody knows the issues of rheumatology and your patients better than you. As a Key Contact, you will be an important liaison and advocate for rheumatology. The ACR will provide you with advocacy updates, helpful tools and the information necessary to develop and maintain relationships. Key Contact members are also recognized in ACR publications and events.
I trust all members of our team will step up for rheumatology and get involved in this effort. We can continue to make progress for our patients, and we can turn challenges and risks into opportunities and strengths, but we can only do it by working together. Join the team, and do your part. Go to the advocacy pages of the ACR's website, and find the link to the contact form at the bottom of the page. Enter your information, check the boxes beside your advocacy or issue interests, and click Submit. That's it!
ACR staff will reach out to you to help you get started with building your relationships. All of us can become trusted sources of information for our lawmakers.
I want to thank the many ACR and ARHP members who have been active members of the team. Although we have had some successes in our advocacy effort, the stakes are only increasing with the advent of MACRA. With your help and the help of more of your colleagues, we can do more than we are now.
Let's all be team players and sacrifice toward attaining our common goal of Advancing Rheumatology!
---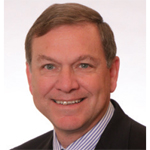 E. William St.Clair, MD, is president of the ACR and chief of the Duke Division of Rheumatology and Immunology. Dr. St.Clair, a rheumatologist, has 25 years of experience as a clinical investigator. Contact him at wstclair@rheumatology.org.
Join the Team!
Fight for your practices, patients & rheumatology
Take the first step in adding your personal efforts to rheumatology advocacy.