Many syndromes noted in the pediatric literature include nail hypoplasia or dysplasia. The pattern of multiple abnormalities seen in each of these entities usually makes a specific diagnosis possible. One entity that can be confused with the fetal hydantoin syndrome is the Coffin-Siris syndrome. This syndrome has several similarities to fetal hydantoin syndrome, including hypoplastic fingernails and toenails, especially of the fifth digits; however, Coffin-Siris patients are more severely retarded and often have joint laxity and dislocation of the radial head.2
Treatment
Treatment for the hypoplastic distal phalanges and nails is rarely indicated. Their appearance may improve with time, especially with regard to the nails. However, it is important to recognize this congenital hand defect in children of epileptic women using hydantoin drugs, because this defect serves as a skeletal marker that may point the physician toward other, more severe, congenital abnormalities.
ADVERTISEMENT
SCROLL TO CONTINUE
---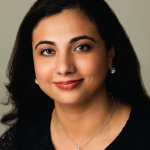 Reshma Khan, MD, is a rheumatologist at the Family Arthritis Center in Jupiter, Fla.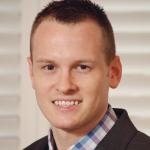 Andrew Evans, DO, is the chief resident for internal medicine at Wellington (Fla.) Regional Medical Center.
ADVERTISEMENT
SCROLL TO CONTINUE
Acknowledgment
To the patient who gave us the trust to manage his care and permission to report this case.
References