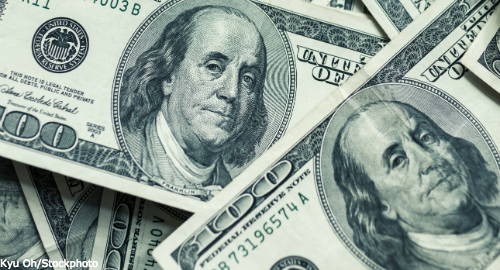 Male rheumatologists earn about 16% more than their female counterparts, according to new compensation data from Medical Group Management Association (MGMA). Although the data seem indicative of widespread gender disparity, experts say a deeper dive is necessary to better understand the phenomenon.
Also by this Author
"There's a lot of nuance to the data," says Todd Evenson, MGMA's chief operating officer.
To be sure, male rheumatologists earn more. Their compensation was $276,138 in MGMA's 2017 Physician Compensation and Production Survey, compared with $237,645 for female rheumatologists. That's a 16.2% difference, or $38,493. Males across specialty fields reported earning 37% more than females in the same practice area, the report continued.
Male rheumatologists also work more, according to the data. MGMA reported that male rheumatologists generated 4,944 median relative-value units (RVUs) vs. 4,155 RVUs for female rheumatologists. That difference, 19%, outpaces the compensation differential.