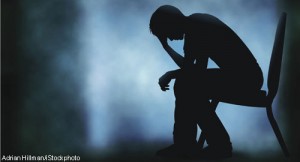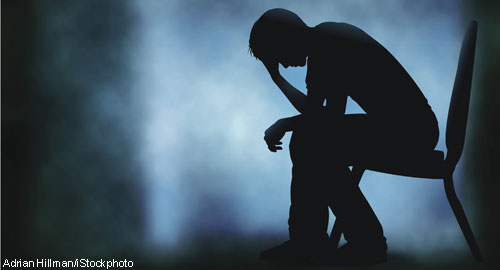 Rheumatologists should pay keen attention to a recent systematic review and meta-analysis that found nearly one in three residents has exhibited depression or depressive symptoms, one of the review's authors says. The Journal of the American Medical Association (JAMA) study, "Prevalence of Depression and Depressive Symptoms Among Resident Physicians: A Systematic Review and Meta-analysis," notes that the prevalence has increased over the past four decades.1
Also By This Author
"Rheumatology trainees—at least in the U.S.—are, generally speaking, in their fourth, fifth or sixth years of graduate medical training, and so like any residents or fellows, they are at a heightened risk for depression," says lead author Douglas A. Mata, MD, MPH, a resident physician at the Brigham and Women's Hospital and clinical fellow at Harvard Medical School in Boston. "Their risk is approximately at least double [that of] age-matched individuals who are not doctors. This fact is very important for rheumatology program directors."
ADVERTISEMENT
SCROLL TO CONTINUE
Dr. Mata and his colleagues reviewed 31 cross-sectional and 23 longitudinal studies for their meta-analysis. The prevalence of depression or depressive symptoms among resident physicians ranged from 20.9% to 43.2%, depending on the instrument used to assess for symptomatology.
"Now that we have that data, we need to turn our attention to actually acting on this information," Dr. Mata says. "That is going to involve working to prevent depression among our trainees in the first place and then, also, to do a better job treating it when it does occur."
ADVERTISEMENT
SCROLL TO CONTINUE
Dr. Mata agrees with Thomas L. Schwenk, MD, of the University of Nevada School of Medicine, who penned an accompanying editorial in JAMA titled "Resident Depression: The Tip of a Graduate Medical Education Iceberg," which gave three possible solutions to the increased risk for depression among doctors in training.2
"The first solution is that we can find depressed doctors and give them more and better mental healthcare," Dr. Mata summarizes. "Another possibility is to somehow limit trainees' exposure to the environment or system that's causing the depression, which you might conceptualize as reducing work hours; however, that's been done, and it hasn't worked. A third possibility would be that the medical system as a whole actually needs to change fundamentally. I think it's going to be a combination of the first and the third options that [is] really going to be key."
---
Richard Quinn is a freelance writer in New Jersey.
ADVERTISEMENT
SCROLL TO CONTINUE