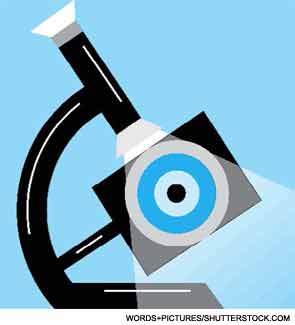 The Foundation has awarded 101 Disease Targeted Research Initiative grants.
Advancing Targeted Research
As one important step in achieving its mission to advance research and training in rheumatology to help improve the health of people with rheumatic diseases, the Rheumatology Research Foundation launched its Disease Targeted Research Initiative seven years ago. In that span, the Foundation has awarded 101 pilot and innovative research grants, totaling $43.2 million, to investigators exploring aspects of rheumatoid arthritis (RA) and other forms of inflammatory disease.
ADVERTISEMENT
SCROLL TO CONTINUE
On June 21–23 at the Fairmont Hotel in Dallas, the Rheumatology Research Foundation gathered a group of these investigators to present their latest findings. In addition to poster presentations, 22 investigators from institutions around the U.S. had the opportunity to engage in collaborative discussions surrounding inflammatory disease. Live sessions included presentations on drug clinical trial updates, cardiovascular risk in RA, epigenetics, outcome measures and quality, disease pathogenesis, pathways of inflammation, and other topics.
Based on the quality of the research presented at the meeting and the positive response from many attendees, the Investigators Meeting was "an unqualified success," says David Daikh, MD, PhD, the Foundation's President. "The relatively small and intimate meeting provided investigators focused on a single and important topic—inflammatory arthritis—the opportunity to share and discuss new ideas."
ADVERTISEMENT
SCROLL TO CONTINUE
The research presented at the Dallas meeting will not just be of interest to rheumatologists, but will also resonate with the patient community, as it may generate more effective treatments and preventive measures in RA, says Dr. Daikh. "For example, new understanding about the role of gingivitis in disease activity in rheumatoid arthritis has important implications in developing new ways of preventing disease and decreasing disease activity," he says. "Similarly, results from a new clinical trial funded by the Foundation may show how to identify the development of cardiovascular disease in patients with inflammatory arthritis in time to initiate preventive therapy."
Even though the Disease Targeted Research Initiative is only a few years old, the results of the Foundation's commitment to these investigators already reveal important data that will one day help rheumatologists and their patients better tackle these diseases, says David Karp, MD, PhD, the Foundation's Vice President. Success breeds success, with exciting findings sparking further studies, he adds.
"These meetings have become a highlight of the program, as the top researchers in the field get a chance to share their findings and discuss new projects. The meetings are small, and allow for a lot of informal discussion and cross-fertilization of ideas. Even though the program is still relatively young, we have seen ideas for newly funded projects spring from previous meetings," says Dr. Karp.