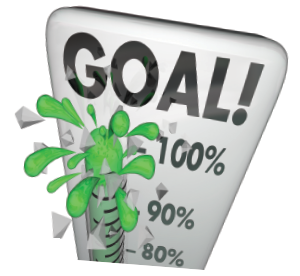 The Rheumatology Research Foundation's largest fundraising campaign, Journey to Cure, has surpassed its $60 million fundraising, raising a grand total of $61,430,466. With the support of 3,869 donors, the campaign has funded awards for more than 900 rheumatology professionals.
You Might Also Like
Explore This Issue
April 2017
Also By This Author
"The success of Journey to Cure demonstrates the commitment rheumatologists and health professionals have to impacting patient care through research and training," says Mary Wheatley, IOM, CAE, the Foundation's executive director. "By working together to support the future of this field, we have achieved a monumental milestone that will serve generations to come."
ADVERTISEMENT
SCROLL TO CONTINUE
In support of the Foundation's mission to improve the health of people with rheumatic diseases, Journey to Cure was implemented in 2012 with a goal of raising $60 million over five years. By the end of 2016, the campaign had surpassed its goal by more than $1.4 million. Dollars raised during the campaign are directly invested into the Foundation's mission objectives to recruit and train future rheumatologists and health professionals, foster innovative research ideas in rheumatology, and accelerate advancements in treatments and cures for all rheumatic diseases.
Among the awards supported by Journey to Cure were 197 education and training awards that build the rheumatology workforce and help decrease patient wait times, 102 career development awards that encourage investigators to study rheumatic diseases, 523 student awards that recruit and train future rheumatology professionals and 87 Innovative Research Awards for investigators studying the underlying causes and potential treatments of rheumatic diseases.
ADVERTISEMENT
SCROLL TO CONTINUE
Alexis Ogdie, MD, MSCE, is one of several rheumatology professionals who received Foundation funding during Journey to Cure. "The ultimate goal of rheumatology research is really to support patients, to improve the treatment and options for patients and to improve long-term outcomes. Supporting rheumatologists through their career in order to launch their research career and really sustain it is incredibly important for those things to be accomplished," Dr. Ogdie said.
In addition to advancing careers and funding research for investigators, Journey to Cure inspired an unprecedented $10,627,579 in donations from 2,604 donors from the rheumatology community, including ACR and ARHP members. A $5 million donation from the ACR inspired Leadership-level commitments from two ACR members, which enabled the Foundation to expand its award offerings to better fill needs within rheumatology.
The Tobé and Stephen E. Malawista, MD, Endowment in Academic Rheumatology became the largest named endowment at the Foundation. It was established by a past president and member of the ACR, and provides a permanent source of support for early career investigators to conduct basic science research and develop their careers.