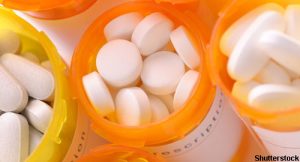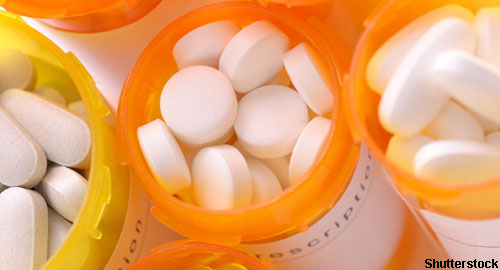 Results from two recent phase 3 clinical trials, KEEPsAKE-1 and KEEPsAKE-2, show risankizumab (Skyrizi) improved skin and joint symptoms of patients in psoriatic arthritis (PsA).
In both studies, significantly more patients receiving treatment with risankizumab than placebo achieved the primary endpoint—a 20% improvement in disease activity defined by the ACR20 criteria at week 24, that is:
ADVERTISEMENT
SCROLL TO CONTINUE
A 20% improvement in the number of tender and number of swollen joints, and
A 20% improvement in three of the following five criteria:

Patient global assessment;
Physician global assessment;
Functional ability measure;
Visual analog pain scale; and
Erythrocyte sedimentation rate or C-reactive protein.
Ranked secondary endpoints for the studies included change from baseline in the Health Assessment Questionnaire-Disability Index (HAQ-DI) and at least a 90% improvement on the Psoriasis Area Severity Index (PASI 90).
KEEPsAKE-1 examined PsA patients (N=964) with an intolerance to at least one disease modifying anti-rheumatic drug (DMARD) or who had had an inadequate response to at least one DMARD. KEEPsAKE-2 examined patients (N=443) who had an inadequate response or intolerance to biologic therapy and/or DMARDs. Patients were randomized to receive 150 mg of subcutaneous risankizumab or placebo.
ADVERTISEMENT
SCROLL TO CONTINUE
Results: In KEEPsAKE-1 and KEEPsAKE-2, 57% and 51% of risankizumab-treated patients, respectively, achieved an ACR20 response at week 24 compared with 34% and 27%, respectively, of placebo-treated patients (P<0.001). The results of the ranked secondary endpoints at week 24 showed significant improvements in skin clearance, measured by PASI 90; physical function, measured by the HAQ-DI; and disease activity.
Additionally, in KEEPsAKE-1, the ranked secondary endpoint—the PsA Sharp/van der Heijde Score—was 0.23 in the risankizumab-treated and 0.32 placebo-treated groups (P=0.496). The lower score signifies less radiographic progression.
Rates of serious infections were similar between treatment groups, and no new safety signals were identified.
ADVERTISEMENT
SCROLL TO CONTINUE
---
Michele B. Kaufman, PharmD, BCGP, is a freelance medical writer based in New York City and a pharmacist at New York Presbyterian Lower Manhattan Hospital.
Reference