---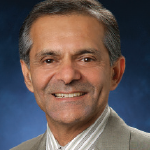 Sharad Lakhanpal, MBBS, MD, is in private practice at Rheumatology Associates and a clinical professor of internal medicine at the University of Texas Southwestern Medical School, both in Dallas, where he has lived and worked since 1986. He is also the 80th president of the ACR (2016–17).
You Might Also Like
Explore This Issue
August 2017
Also By This Author
References
Yazdany J, Bansback N, Clowse M, et al. (2016), Rheumatology Informatics System for Effectiveness: A national informatics-enabled registry for quality improvement. Arthritis Care Res (Hoboken). 2016 Dec;68(12):1866–1873.
Simard JF, Oates JC, Yazdany J, et al. Systemic lupus erythematosus and undifferentiated connective tissue disease in the RISE Registry. Poster presented at 2016 ACR/ARHP Annual Meeting. 2016 Nov 12–16; Washington, D.C.
Yazdany J, Myslinski R, Johansson T, Kazi S. Practices participating in the ACR's Rheumatology Informatics System for Effectiveness (RISE) national registry show improvements in quality of care. Lecture presented at 2017 Annual European Congress of Rheumatology. 2017 Jun 14–17; Madrid, Spain.