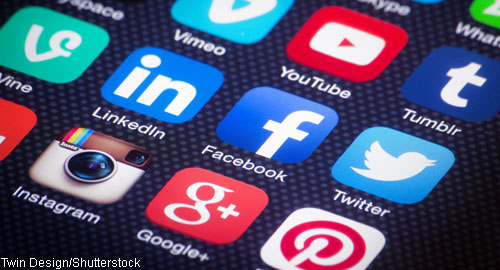 Everyone seems to use social media these days, and medical professionals are no exception. Whether you work primarily in research or clinical practice, social media platforms, such as Facebook, Twitter, LinkedIn and Instagram, offer ways to connect with colleagues, share ideas or interact with patients.
You Might Also Like
Also By This Author
But which online conversations are appropriate? What do you do if someone you don't even know sharply disagrees with your post or goes so far as to harass you with ugly comments, an action also known as trolling?
ADVERTISEMENT
SCROLL TO CONTINUE
"Interactions on social media have their own set of rules. The usual provider–patient relationship doesn't exist in this space, and physicians could feel intimidated by negative interactions," says R. Swamy Venuturupalli, MD, FACP, a Los Angeles-based rheumatologist and former clinical chief of rheumatology at Cedars-Sinai Medical Center. Busy physicians have little time to sift through comments on social media feeds, he says. "Moreover, what is said on social media can last forever. Thus, for most physicians social media use seems to be a difficult experience."
Many people use social media today to communicate, so it's important for physicians to engage and help shape conversations in healthcare, he says. "In doing so, it's important to have a strategy, as well as clear rules of engagement."
ADVERTISEMENT
SCROLL TO CONTINUE
One possible pitfall of social media use is the mean-spirited debate. According to a 2014 Pew Research Center study on online harassment, about 40% of adult internet users have been harassed, including 27% who've been called offensive names and 22% "who've had someone try to purposefully embarrass them." In addition, any communication on social media must follow current HIPAA laws and standards for information technology.
How should rheumatologists, including clinicians and researchers, use social media wisely and carefully?
To learn more about the possibilities of technology and social media for rheumatology education and discussion, there's a two-part series at the 2016 ACR/ARHP Annual Meeting in Washington, D.C., focusing on social media:
ADVERTISEMENT
SCROLL TO CONTINUE
Nov. 14: What Rheumatologists Can Learn from Patients' Online Conversation, 8:30–10 a.m. in Room 150A; and
Nov. 15: Engaging with Patients Online: The Dos and Don'ts, and What's to Gain, 8:30–10 a.m. in Room 150A.
These technology-focused sessions, planned by the Annual Meeting TechMed track subcommittee chaired by Dr. Venuturupalli, will expose rheumatologists, fellows and trainees, and rheumatology health professionals to various social media platforms and online search engines. Topics include how to use Twitter feeds to do research and various social media platforms to connect with patients who have rare diseases, says Dr. Venuturupalli.