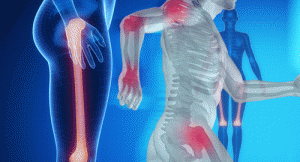 According to newly released research, rontalizumab (rhuMAb interferon-α) treatment can improve disease activity, reduce flares and decrease steroid use in patients with systemic lupus erythematosus (SLE) who have a low interferon signature metric (ISM) score. In contrast, patients with high ISM scores did not experience the same benefits from rontalizumab therapy.
You Might Also Like
Also By This Author
Kenneth C. Kalunian, MD, professor of clinical medicine at the University of California, San Diego School of Medicine in La Jolla, Calif., and colleagues published the results of their Phase 2 study online in the Annals of Rheumatic Diseases.1 Known as ROSE (rontalizumab in patients with systemic lupus erythematosus), the study included 238 patients with SLE who did not have background immunosuppression. Investigators used an ISM value of 1 as a cutoff to separate patients into high and low ISM groups.
ADVERTISEMENT
SCROLL TO CONTINUE
At baseline, patients had a mean Safety of Estrogens in Lupus Erythematosus: National Assessment version of the SLE Disease Activity Index (SELENA-SLEDAI) score of approximately 10. Three-quarters of patients had a high ISM score. The efficacy endpoints included the British Isles Lupus Disease Activity Group (BILAG) 2004 and the SLE response index (SRI). The investigators identified the primary efficacy endpoint as the percentage of patients in treatment vs. placebo arms whose BILAG score exhibited a step-down improvement at Week 24. The secondary endpoint was the four-point, SRI-4 response at Week 24.
ROSE was designed with two sequential sub-studies, each with a distinct protocol and each lasting 24 weeks. In the first part of the study, patients were randomized to receive either 750 mg of rontalizumab intravenously every four weeks or placebo. In the second part of the study, patients were randomized to receive either 300 mg of rontalizumab subcutaneously every two weeks or placebo. The treatment and placebo groups had similar BILAG and SRI scores. Baseline demographics and background medications were also balanced across both treatment and placebo groups.
ADVERTISEMENT
SCROLL TO CONTINUE
The investigators reported the treatment group did not meet either the primary or secondary endpoint. SELENA-SLEDAI flares occurred less often, however, in the rontalizumab group than in the placebo group. When the investigators analyzed the treatment response in the low ISM patients, they found that SRI response was higher and steroid use lower in the patients treated with rontalizumab when compared with controls. The subgroup also had a reduction in SELENA-SLEDAI flare index rates.
These findings surprised investigators because they had expected patients in the high ISM group to have a better response to rontalizumab than patients in the low ISM group. Thus, investigators looked more closely at the groups to determine if the baseline symptoms were different between the two ISM groups. They found no such difference. However, they did find that the low ISM patients had a higher mean trough concentration of rontalizumab than the high ISM patients (56.5 µg/mL vs. 39.4 µg/mL). High ISM patients were also more likely than low ISM patients to have anti-dsDNA autoantibodies, low complement C3 and C4 levels, and antiextractable nuclear antigen (anti-ENA) antibodies.