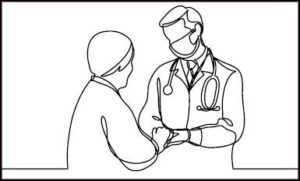 On Feb. 25, Sen. Lisa Murkowski (R-Alaska), Sen. Maggie Hassan (D-N.H.), Sen. Bill Cassidy (R-La.) and Sen. Jacky Rosen (D-Nev.) introduced the Safe Step Act of 2021 (S. 464) to improve step therapy protocols and ensure continued patient access to treatments proven to be the most safe and efficient treatment for them.
Step therapy—also known as fail first—is a troubling practice employed by most insurers that forces patients to try therapies preferred by the insurance company before the therapy their doctor prescribed will be approved, even when providers are certain the initial therapies will not be effective. Step therapy ranks the financial benefit of insurers and pharmacy benefit managers above the judgment of healthcare providers and poses unnecessary risk to patients' health by delaying effective treatment. Step therapy is tantamount to practicing medicine without a license; we advocate that providers be empowered to treat their patients appropriately and in accordance with accepted guidelines. Although many states have acted on this issue, federal legislation is necessary to address this threat to the health of patients covered by group health plans nationwide.
ADVERTISEMENT
SCROLL TO CONTINUE
The Safe Step Act of 2021 would amend the Employee Retirement Income Security Act (ERISA) to require group health plans provide a process for medical exceptions for any step therapy protocol by:
Establishing a clear exemption process: The Safe Step Act requires insurers implement a clear and transparent process for a patient or provider to request an exception to a step therapy protocol;
Requiring group health plans respond to an exemption request within 72 hours in all circumstances—and 24 hours if the patient's life is at risk; and
Codifying five circumstances in which group health plans are required to grant an exception to step therapy protocols. If:
The patient has already tried the preferred drug and it failed as an effective treatment;
The preferred drug is reasonably expected to be ineffective and a delay of effective treatment would yield severe or irreversible consequences;
The preferred treatment is contraindicated or has caused/is likely to cause an adverse reaction;
The preferred drug will prevent the patient from fulfilling their occupational responsibilities at work or performing basic activities, such as eating, using the toilet, grooming, dressing and bathing; or
The patient is already stable on a treatment regimen selected by their provider and that drug was covered by their previous insurance plan.
Step therapy protocols often ignore a patient's individual needs and unique medical history. That means patients may have to retry medications that previously failed to effectively treat their disease or that could have dangerous side effects. Treatments for rheumatic conditions are not one-size-fits-all and must be carefully tailored to a patient's individual needs. Many patients must try multiple drugs before finding one that works best for them. Step therapy unnecessarily draws out this process by requiring patients to try and fail to respond to drugs their doctors know will not be effective, resulting in de facto denial of care.