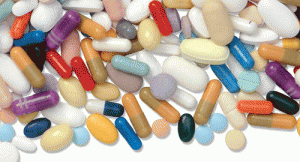 Sarilumab Effective for RA
Sarilumab is a human monoclonal antibody directed against the IL-6 receptor. In the TARGET RCT trial, sarilumab, in combination with non-biologic disease-modifying anti-rheumatic drugs (DMARDs), demonstrated efficacy in patients with active rheumatoid arthritis (RA).1 This was an intent-to-treat population (n=546). Patients were randomized in a 1:1:1 ratio to receive placebo, 150 mg sarilumab every two weeks or 200 mg sarilumab every two weeks with background DMARDs. Functional Assessment of Chronic Illness Therapy-Fatigue (FACIT-F), AM stiffness, Pain VAS, Work Productivity Survey, Rheumatoid Arthritis Impact of Disease and Short Form-36 (SF-36) were the patient-reported outcomes assessed.
You Might Also Like
Also By This Author
Patients were evaluated at baseline and Weeks 2, 4, 12 and 24. Baseline evaluation showed all patients had a significant disease burden. For sarilumab-treated patients, statistically significant improvements (P<0.025) were seen compared with placebo-treated patients for FACIT-F, AM stiffness, pain, Work Productivity Survey and Rheumatoid Arthritis Impact of Disease. The Physical Component Summary Measure of the SF-36 also significantly improved, with no decline in the SF-36 Mental Component Summary Measure. Significant improvements were seen in the majority of the SF-36 domain scores for sarilumab-treated patients.
ADVERTISEMENT
SCROLL TO CONTINUE
Serious adverse events and treatment emergent adverse events occurred more commonly in sarilumab-treated patients than in placebo-treated patients. Laboratory findings were consistent with IL-6 blockade and from observations reported from the prior MOBILITY study. From the RA patient perspective, ability to participate in family and leisure activities, fatigue, morning stiffness, pain and being able to work were important outcomes to assess treatment effectiveness. The achievement of these outcomes was demonstrated in this study.
Pregabalin Fails in Clinical Trial
In a recent Phase 3 study, pregabalin (Lyrica) missed its primary efficacy endpoint for mean pain reduction from baseline compared with placebo in adults with chronic post-traumatic peripheral neuropathic pain.2 This 15-week study evaluated pregabalin treatment using daily pain diaries kept by patients to report their pain scores. No new safety signals were identified. The most common adverse events were dizziness, fatigue, nausea and somnolence.
ADVERTISEMENT
SCROLL TO CONTINUE
Ibuprofen in a Patch
Working in conjunction with the polymer technology company, Medherant, researchers at the University of Warwick in England have developed a patch that delivers a consistent dosage of ibuprofen transdermally.3 The patch, a transparent adhesive, delivers a prolonged, transdermal, high dosage of ibuprofen over 12 hours. This product does a better job of controlling the dosage than other topical ibuprofen products—none of which are available in the U.S., but are available abroad. The patch is cosmetically appealing and transparent, and has a strong adhesive that remains in place throughout its use. It's also comfortable and easy to remove.