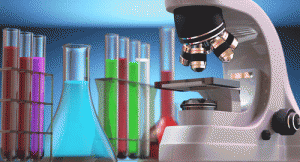 Although many patients with psoriatic arthritis benefit from treatment with anti-tumor necrosis factor (anti-TNF), some find their side effects unacceptable. This aversion has led researchers to search for an alternative therapy that may be better tolerated. A Phase 2 study of the anti-interleukin 17A monoclonal antibody secukinumab found that it improved the signs and symptoms of psoriatic arthritis. The results of the Phase 3 study were reported in the October 2015 issue of the New England Journal of Medicine.
You Might Also Like
Also By This Author
Philip J. Mease, MD, a rheumatologist at the University of Washington in Seattle, and colleagues published the results of the double-blind study, which included 606 patients who were randomized into three study groups. The Phase 3 study revealed that secukinumab (150 mg or 75 mg doses) was more effective than placebo in treatment of psoriatic arthritis, according to all of the prespecified primary and secondary endpoints. It was also significantly better than placebo at improving patient-reported physical functioning and quality of life.
ADVERTISEMENT
SCROLL TO CONTINUE
The ACR20 response rates at Week 24 were significantly higher in the groups receiving secukinumab than in those receiving placebo. The ACR50 response and joint structural damage were also significantly better in the treatment groups when compared with placebo. The improvements continued through Week 52 and were independent of previous patient exposure to anti-TNF therapy. Specifically, the investigators estimated that, at Week 52, >50% of the patients in the treatment group had an ACR20 response.
"We used a rigorous assessment of efficacy at Week 24, with the imputation of missing data as no response, which provided a conservative estimate," elaborate the authors in their discussion. "One limitation of our study is that it did not include assessment of axial disease. In addition, the use of the same high intravenous loading dose in the two secukinumab groups made it difficult to identify any potential dose–response relationships."
ADVERTISEMENT
SCROLL TO CONTINUE
The researchers reported adverse events in 64.9% of patients receiving 150 mg secukinumab, 60.4% of patients receiving 75 mg secukinumab and 58.4% of patients receiving placebo. Less than 5% of patients had adverse events that led to discontinuation of secukinumab. However, treatment with secukinumab was associated with increased infections, including candida. The treatment group also had four patients who experienced stroke (0.6 per 100 patient-years) and two patients who experienced myocardial infarction (0.3 per 100 patient-years). In contrast, none of the patients in the placebo group experienced a cardiovascular event. The maximum exposure to secukinumab was 103 weeks, and the patients had a mean exposure of 438.5 days. Thus, the investigators noted that the study was not long enough to evaluate adverse effects associated with long-term use.