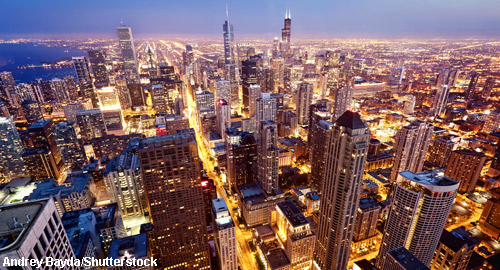 With more than 450 sessions, the 2018 ACR/ARHP Annual Meeting, Oct. 19–24 in Chicago, is your gateway to global rheumatology education. The meeting provides boundless opportunities for professional development, networking and firsthand access to the latest rheumatology research and clinical applications. Here is a preview of a few sessions attendees can look forward to.
Also by this Author
Pre-Meeting, Oct. 19 & 20
Arriving in Chicago early? Attendees of pre-meeting session will have the opportunity to grow their understanding of technology, research and musculoskeletal ultrasound.
ACR Clinical Research Conference (CRC): Applications of Mobile Health Technologies
Friday, Oct. 19: 1–6 p.m.; Saturday, Oct. 20: 7 a.m.–4:15 p.m.
The 2018 ACR CRC will focus on mobile and digital technologies as applied to research, quality improvement and clinical care settings specific to rheumatology. Attendees will learn about the latest in mobile and smartphone technology, biosensors and other digital health advances. Sessions will highlight the capture of patient-reported outcome and biosensor data, the value of such data for rheumatologic practice and research, and much more.
ACR Basic Research Conference (BRC): Epigenetics in Immune-Mediated Disease