Martin Kriegel, MD, PhD, Receives 2021 Lupus Insight Award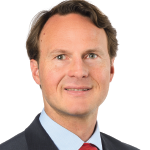 "I have always found the conundrum of autoimmunity interesting. It's fascinating to find out why the immune system attacks the body, how it can distinguish self from non-self," says Martin Kriegel, MD, PhD, head of the Department of Translational Rheumatology & Immunology, Institute of Musculoskeletal Medicine, the University of Münster, Germany, and chief of the Section of Rheumatology and Clinical Immunology at University Hospital Münster.
Dr. Kriegel had an early fascination with autoimmunity while a medical student and embarked on advancing research into autoimmune diseases. Last summer, he was awarded the 2021 Lupus Insight Award by the Lupus Research Alliance (LRA) for his cutting-edge research in understanding how lupus may be triggered by the gut microbiome.
Dr. Kriegel first started to study the role of the microbiome in male vs. female autoimmune models during his post-doctoral fellowship training at Harvard Medical School, Boston. He subsequently accepted a faculty position in the Department of Immunobiology at Yale School of Medicine, New Haven, Conn. There, he directed efforts in his lab using mouse models of lupus, finding that a particular species of gut bacteria escaped from the gut, entered the liver and lymph nodes, and promoted autoantibody production and overactivation of T cells that cause inflammation and tissue damage outside the gut.
He then showed that this same species of bacteria was found in the livers of lupus patients and activated human liver cells, as in the mouse model.
Additional research found that when another type of bacteria moves from the gut to the liver in lupus mouse models, it amplifies autoimmunity via TLR7 and type 1 interferon.
Now Dr. Kriegel is embarking on further elucidating the mechanisms for this response and how diet can suppress the mechanisms in patients.
Dr. Kriegel has retained his affiliation with Yale as an adjunct associate professor and collaborates with two laboratories there. With the support of the Lupus Insight Award prize, he is starting a new group at Münster to further investigate the pathways of microbe-induced autoimmunity.
"We know, at the surface, which microbes and which sort of immune pathways are stimulated, but not really how exactly this happens," he notes. "One hypothesis is that the RNA of the bacteria may trigger this important host response."
Teodora Staeva, chief scientific officer of LRA, commented that "Dr. Kriegel's work is impacting not only research efforts in lupus, but paving the way for targeted approaches to deplete disease-associated gut microbes in subsets of lupus patients."
Christopher T. Ritchlin, MD, MPH, Honored for Lifetime Achievements by National Psoriasis Foundation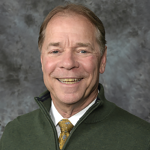 On Sept. 9, 2021, Christopher T. Ritchlin, MD, MPH, professor of medicine and chief of allergy, immunology and rheumatology at the University of Rochester Medical Center, New York, was honored for his lifetime achievements in psoriasis at the National Psoriasis Foundation's (NPF) Commit to the Cure Gala held in New York City. The award caps a 30-year affiliation between Dr. Ritchlin and the NPF.
Dr. Ritchlin moved to Rochester from New York University in 1991 and started the Division of Rheumatology at Rochester General Hospital. He also started his laboratory, which continued his focus on the key biologic changes in synovial tissue in psoriatic arthritis.
His first grant proposal was to the NPF in 1992, and in the years since, Dr. Ritchlin's research has received numerous research grants from the NPF. He has also been active with the organization, serving in various capacities as a member of the Scientific Advisory Committee, an advocate with federal policy makers and, currently, as co-chair of the NPF's COVID-19 Task Force.
"The Lifetime Achievement Award was really quite meaningful," Dr. Ritchlin says. "They [the NPF] have been vital to our research mission and to our care of patients. I'm still very much indebted to them for all the support that they've provided over the years."
Currently, Dr. Ritchlin is the principal investigator on several clinical trials testing the efficacy of anti-tumor necrosis factor (TNF) agents and other biologics in the treatment of psoriatic and rheumatoid arthritis and ankylosing spondylitis. His transition from early career bench research to conducting clinical trial research came after acquiring his MPH in 2009. His intention was to broaden his horizons "because if you get too lost in the laboratory, sometimes you lose perspective of how this is impacting patients and how you can take your discoveries and advance the field therapeutically."
Dr. Ritchlin is a founding member of the Group for Research and Assessment of Psoriasis and Psoriatic Arthritis (GRAPPA) and co-chairs its Scientific Committee. He is especially proud of his efforts to bring trainees into the GRAPPA fold. He began the trainee symposium for the group's annual meetings about 10 years ago. It's now grown into one of the meeting's most successful events, sponsoring trainees whose abstracts have been accepted for presentation, establishing a grant program, and now starting a group called the Young GRAPPians. The GRAPPA founders had no idea how large the organization would become, he reflects.
"One of our key missions is to bring young rheumatology and dermatology trainees and junior faculty together, and that has been unbelievably successful," Dr. Ritchlin says.
Mariana J. Kaplan, MD, Elected to the National Academy of Medicine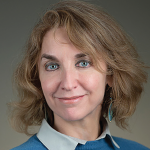 Each year up to 90 regular members and 10 international members are elected to the National Academy of Medicine (NAM) by the regular membership body. In October 2021, Mariana J. Kaplan, MD, chief of the systemic autoimmunity branch and deputy scientific director, National Institute of Arthritis and Musculoskeletal and Skin Diseases (NIAMS), National Institutes of Health (NIH), became one of those new members. "It's really exciting and a great honor" to be elected to the NAM, she says. "I'm still processing it!"
Dr. Kaplan has been at NIAMS since 2013, after having held an appointment as professor of medicine in the Division of Rheumatology at the University of Michigan, Ann Arbor. She chose to move to the NIH because of its unique research environment.
"The intramural research program at NIH offers an opportunity to fully focus on research to advance the health and improve the understanding of, in my case, individuals with systemic autoimmune diseases," she says, "and to perform bench to bedside approaches as well as bedside back to bench."
In service to the latter, Dr. Kaplan continues to treat patients in the NIH Clinical Research Center, all of whom are enrolled in a research protocol. The group has established a cardiovascular lupus cohort, which allows them to investigate and understand the mechanisms for those lupus patients who develop premature vascular disease. Dr. Kaplan reports that her group has used this cohort to perform proof-of-concept clinical trials to test therapies that could potentially mitigate or prevent progression of vascular disease in this patient population.
Dr. Kaplan was interested in rheumatology from the time she did clinical rotations in medical school at the National Autonomous University of Mexico. Then, during her internal medicine residency at the National Institute of Medical Sciences and Nutrition in Mexico City, she was further motivated to pursue a career in rheumatology after seeing "very challenging" patients with lupus. She did a rheumatology fellowship and postdoctoral training at the University of Michigan. A faculty position followed there, where she taught for 15 years and was an active member of its Multidisciplinary Lupus Clinic.
Dr. Kaplan is most excited about the advances that have been made in understanding the role of the innate immune system in promoting autoimmunity. Her hope is that these advances will lead to more selective therapies and more personalized medicine.
"There's still a lot of work to be done, but achieving a more personalized approach to the diagnosis and treatment of lupus is very important and many research groups are focusing on this issue," Dr. Kaplan says. "We can certainly learn from what the cancer field has achieved in that regard and this may allow us to identify patients that may benefit from very targeted therapies. That's where I hope the future will be for our patients."
---
Gretchen Henkel is a health and medical journalist based in California.