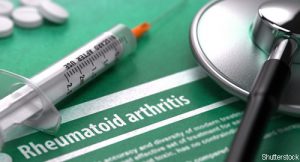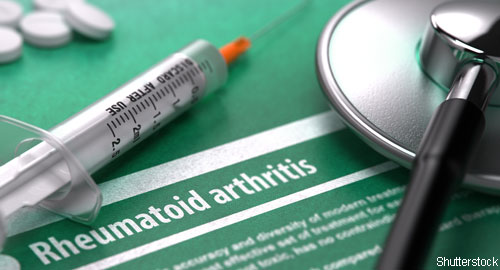 PHILADELPHIA—William "Bill" R. Palmer, MD, MACR, was the first board-certified rheumatologist in Omaha, Neb., where he spent his entire 43-year clinical career and established himself as a great clinician, mentor and educator. Although Dr. Palmer passed away from metastatic thyroid cancer in August 2021, his memory lives on through his physician colleagues and at ACR Convergence 2022 in a session titled Rheumatology Research Foundation Memorial Lecture to Honor William R. Palmer, MD, MACR: CARE: Clinical Pearls: Rheumatoid Arthritis.
You Might Also Like
Also By This Author
The invited speaker for this event was Michelle Ormseth, MD, MSCI, assistant professor of medicine, Division of Rheumatology and Immunology, Vanderbilt University Medical Center, Nashville, Tenn., and the topic of her lecture was individualized treatment for rheumatoid arthritis. The talk was structured around several clinical cases.
ADVERTISEMENT
SCROLL TO CONTINUE
Methotrexate Dose Escalation
The first case was of a 55-year-old woman who presents with two months of morning stiffness, pain, and swelling in her hands and is found to have positive rheumatoid factor and cyclic citrullinated peptide antibodies. Dr. Ormseth polled the audience as to what would be the best initial treatment for this patient, and more than 60% responded correctly that this would be to initiate 15 mg of oral methotrexate weekly and increase by 5 mg every four weeks to a target dose of 20 to 25 mg weekly. This strategy is based on recommendations from the 2021 ACR Guideline for the Treatment of Rheumatoid Arthritis, in which initiation/titration of methotrexate to a weekly dose of at least 15 mg by four to six weeks is conditionally recommended over initiation/titration to a weekly dose of <15mg.1
With respect to the best way to escalate methotrexate dose, Dr. Ormseth cited a study comparing the efficacy, safety and tolerability of a usual dose escalation strategy (i.e., 5 mg every four weeks) vs. a fast escalation strategy (i.e., 5 mg every two weeks). The authors of this study found that, although both regimens had similar efficacy over 16–24 weeks, the fast strategy resulted in more gastrointestinal side effects over the initial eight weeks.2 Thus, a slower approach may be more likely to help patients achieve control of disease without increasing risk of side effects.
ADVERTISEMENT
SCROLL TO CONTINUE
Fatigue & Exercise
In the second case, Dr. Ormseth described a 42-year-old woman with seropositive, nonerosive rheumatoid arthritis on triple therapy with methotrexate, hydroxychloroquine and sulfasalazine who has seen considerable improvement in her arthritis symptoms but is experiencing ongoing fatigue. To address this patient's fatigue, Dr. Ormseth pointed to a clinical trial in which 96 patients with rheumatoid arthritis were randomized to one of three groups: pedometer use and step-monitoring diary, pedometer and diary plus step targets, or a control group in which education about increasing physical activity was the only intervention.3