---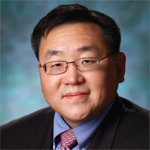 Philip Seo, MD, MHS, is an associate professor of medicine at the Johns Hopkins University School of Medicine, Baltimore. He is director of both the Johns Hopkins Vasculitis Center and the Johns Hopkins Rheumatology Fellowship Program.
Explore This Issue
May 2019
Also By This Author
References
Kliff S. Medicare-for-all: Rep. Pramila Jayapal's new bill, explained. Vox. 2019 Feb 26.
Zelizer JE. How Medicare was made. The New Yorker. 2015 Feb 15.
Organization section: Highlights of A.M.A. clinical session. JAMA. 1957;165(16):2090–2092.
The facts on Medicare spending and financing. Kaiser Family Foundation. 2014 Jul.
Ball RM. What Medicare's architects had in mind. Health Affairs. 1995;14(4):62–72.
Kaiser Family Foundation. Compare Medicare-for-all and public plan proposals. (n.d.).
The nation's pulse: The Texas Medical Center's 2018 consumer survey. Texas Medical Center Health Policy.
Zraick K. Americans borrowed $88 billion to pay for health care last year, survey finds. The New York Times. 2019 Apr 2.
Blahous C. The costs of a national single-payer healthcare system. Mercatus Center at George Mason University.
John F. Kennedy Moon Speech—Rice Stadium. NASA. 1962 Sep 12.
Fowler W. On the moon short anniversary: Nasa proves it is worth the cost. Fort Worth Star-Telegram. 2014 Jul 12.