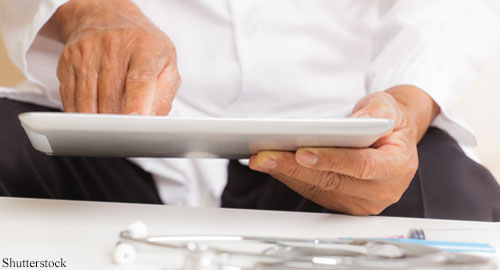 Telemedicine has yet to gain a foothold in rheumatology practice. A quick Google search shows but a handful of articles, most with headlines, such as, "Does Telemedicine Work in 'Hands-on' Specialties?" or "Seven Reasons to Embrace Telemedicine." And the legal barriers, such as licensure, consent, patient encounter, scope of services, reimbursement and patient privacy, can be challenging to overcome.
Also by this Author
Yet practitioners utilizing telemedicine—also known as telehealth—for their rheumatology patients really love it. It solves many of the access issues rheumatology patients encounter and can increase provider productivity, according to Daniel Albert, MD, professor of medicine and pediatric rheumatologist at the Center for Telehealth at Dartmouth-Hitchcock Medical Center in Lebanon, N.H.
Benefits
"There are a lot of patients we see that cannot get to us at all," says Dr. Albert, who adds that access is not just a rural issue. "Telemedicine is far, far better than the care those patients are getting, which is no care at all.
"The other motivating factor is money. It saves time and money, for the patient and for the providers. There are a lot of applications for telemedicine. If you can overcome the administrative barriers, it can be widely used."