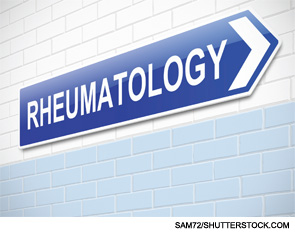 Don't forget to download the Annual Meeting Event App before you head to Boston in November.
We are excited about the fantastic lineup of brilliant investigators from a variety of disciplines who will be part of the Basic Research Conference and Clinical Research Conference on Friday, Nov. 14 and Saturday, Nov. 15 during the 2014 ACR/ARHP Annual Meeting.
Basic Research Conference: Emerging Perspectives on the Microbiome in the Rheumatic Diseases—This course will focus on understanding how susceptibility for rheumatic diseases can arise from alterations in composition of the microbiome at different anatomic sites. These presentations will, therefore, embrace evolving concepts of the composition of the microbiome; the interactions between commensal microbiomes and the adaptive and innate immune system; and the range of associated molecular mechanisms. A major emphasis will be on the development of rheumatic diseases, such as rheumatoid arthritis and the spondyloarthropathies, and how these inherited changes affect cartilage, bone and periarticular tissues, as well as disease-characteristic innate and adaptive immune abnormalities.
Experts in the field will discuss the underlying principles and evidence demonstrating how the microbiome can affect immune development and thresholds of immune responsiveness, the technologic and bioinformatics tools that are used to provide quantitative data that enable correlations with host phenotypes and alterations (or dysbioses) within the microbiome, and disease states that may be affected by microbial dysbioses.
Clinical Research Conference: Patient-Centered Outcomes in Rheumatology—Patient-reported outcome measures are increasingly recognized as valuable tools to assess multiple domains of health and the impact of health interventions in rheumatology. By measuring patient-centered, rather than disease-centered, outcomes and having a broader understanding of their use in research, clinical care and quality measurement, patient care and outcomes can be improved. Rheumatologists, patients, researchers and other stakeholders have a vested interest in selecting measures that accurately reflect the desired outcome. This course will allow participants to identify critical elements when using a measure, interpreting scores/measurements and using outcomes data to improve clinical practice. There is an expressed need for enhancing provider and patient interaction around patient-reported outcomes as a means to improve shared decision making.
Speakers will discuss the role of patient-centered outcomes from the perspectives of clinical researchers, patients, caregivers, National Institutes of Health (NIH), Patient-Centered Outcomes Research Institute (PCORI) and other stakeholders. "The speakers are international subject matter experts on PRO [patient-reported outcome] design, development and implementation; applied health information technology; health services research; and patient and family advocacy. This promises to be a very exciting, stimulating and dynamic program at the cutting edge of patient-centered outcomes research and health measurement," says 2014 Clinical Research Conference Co-Chair Esi M. Morgan DeWitt, MD, MSCE, Cincinnati Children's Hospital.